Rhomesecret Recipe : Chapor Ghonto (authentic Recipe From West Bengal)
RHomeSecret Recipe : This dish is a very special mix vegetable dish from Bengal. Here the mix vegetables are cooked in spices and the lentil is soaked overnight and coarsely ground and formed into a flat cake and fried in oil. Later after the vegetables are cooked the lentil flat fried cake is broken into pieces and add to the mix vegetables.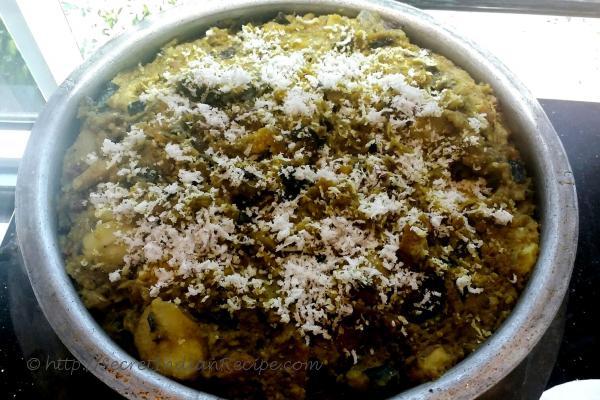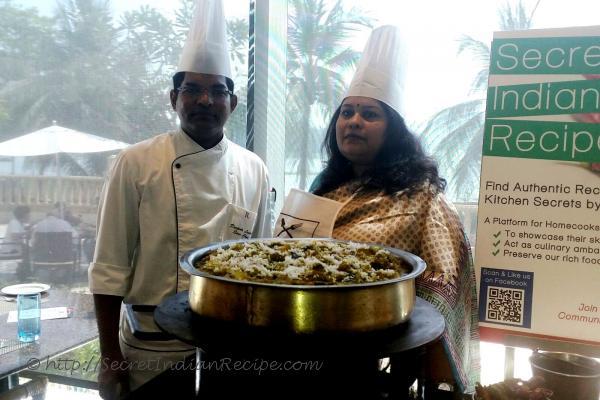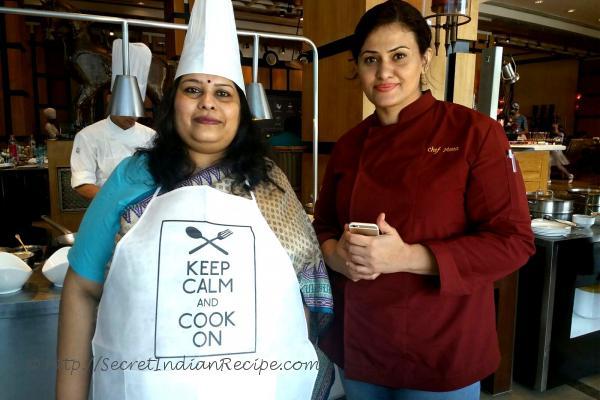 Ingredients:
|| For Lentil Cake (Chapor) ||
1/2 cup Split pea lentils (Motor Dal) Soaked overnight in water
1 Green Chilli
1 small piece of Ginger
4 tbsp Oil for shallow frying
Salt to taste
|| For Chapor Gonto ||
1 Potato peeled and cut into small cubes
1 Sweet Potato peeled and cut into cubes
1 medium size Brinjal cut into cubes
1 Ridge Gourd cleaned and cut into cubes
6 Pointed Gourd peeled and cut into pieces
100 grams Pumpkin cut into cubes
2 Green chillies broken
1 tsp Ginger paste
2 tbsp grated Coconut
Chapor broken into small pieces
2 Dry Red Chillies broken in pieces
2 Bay leaves
1/2 tsp Panch Phoran (Equal portion of Nigella seeds, Celery seeds, Feaugreek seeds, Fennel seeds and Cumin seeds)
1/2 tsp Turmeric powder
Salt to taste
1 tsp Sugar
1 tbsp Mustard oil
1 tbsp Ghee for Garnishing
Directions:
Method: To Make Lentils Cake (Chapor)
Strain the lentils & Grind them with green chilli and ginger into a paste. Don't add extra water while grinding. Transfer the paste into a bowl. Add salt and mix it well. Heat oil in a non-stick frying pan. Spread the oil over the pan.
Make small portions of the dal paste, apply oil on the palms, and flatten the portions to make thin cakes and shallow fry in low heat. Fry on both sides properly until it turns golden brown in colour. Transfer the cakes (called Chapor) in a plate and keep it aside
Method: To Make Chapor Gonto
Heat the oil in an wok, add dry red chilly, panch phoran and bay leaves. Let the panch phoran crackle. Add all the vegetables one by one and to begin with all the hard vegetables first, green chillies, salt, turmeric powder and ginger paste. Mix and stir well. Sauté on medium heat for 5 minutes.
Add 2 cups of water. Cook over medium heat until the vegetables are tender. When the gravy starts dry up, add the lentils cake.
Cook on low flame till all the gravy has dried up. Remove the wok from the flame. Add ghee and coconut to garnish. Cover the pan and let it stand for 10 minutes before serving. Serve it with hot steam rice.