Chat Pata Paneer ( Tangy And Spicy Cottage Cheese)
Great taste. Gives you a feeling of chat pata with no oil to cook! Healthy ,wealthy and content food for all!! And no time to prepare.....Fusion food .....you will love it in one bite...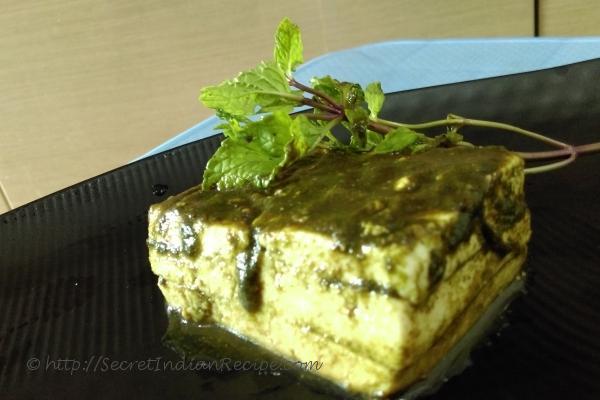 Ingredients:
Paneer - 100 grms
Salt to taste
Sugar - 1 tbs
Green Chilli paste -1 tbs
Pudina (mint) paste - 2 tbs
Imli paste ( Tamarind) - 1 tbs
Alluminium foil
Directions:
For Pudina Paste - Make a mint or pudina paste, add chilli paste, salt, imli pulp (1 tsp) mix properly keep aside.
For Imli Paste - Mix Imli pulp ( Tamarind), sugar, salt ,chilli paste and keep aside.
Slice the Paneer slab into two pockets, fill each pocket with Imli mix ,& pudina mix separately .
Rap the Paneer slab in the silver foil .
Then steam it for 8 minutes.