Chathura Payar Parippu Mezhukupuratti (winged Beans Pigeon Lentils Stir Fry)
Chathura payar or star beans/ winged beans as you know them otherwise, is a very rare breed and not found commercially like normal varieties of beans. When chopped in circular angle this bean has a star shape and that makes these beans also known as star beans. It is often cooked as a stir fry or with lentils. In my mother's side of the family this beans is also cooked with meat and they therefore call it 'erachi payar' which means beans cooked with meat. I found this batch from a local farmer who engages in local organic farming and I was so excited I decided to cook it for my family. This is a very simple recipe used for any beans at our home.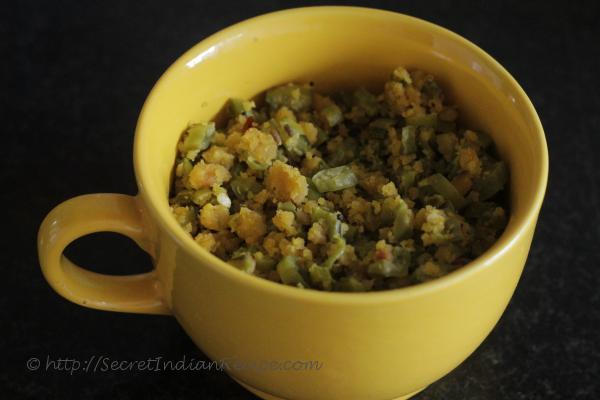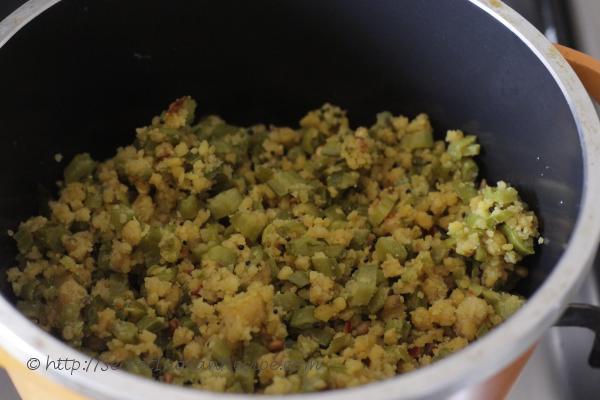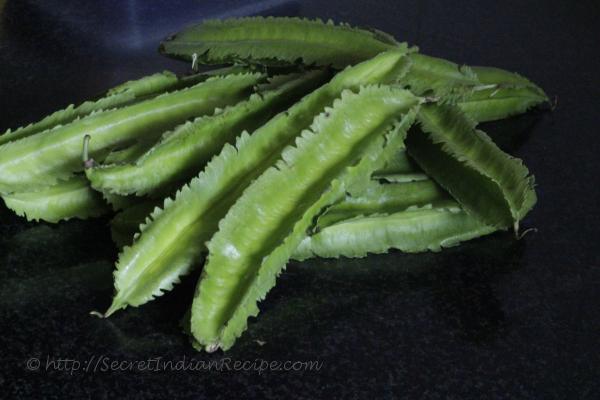 Ingredients:
Winged beans- 500g
Pigeon lentils- 1/4 cup
Onion- 2
Garlic- 5 cloves
Turmeric powder- 1/2 tsp
Green Chilies-4
Curry leaves- 1 sprig
Chili powder- 1/4 tsp
Salt- to taste
Coconut oil- 2 tbsp
Directions:
Wash and Soak the lentils for 2 hours. Cook the lentils with 1 cup water and a pinch of salt. It should not mash but have a crunch.
Wash the beans and cut off their tips. Slice them in rounds and you will find star shaped pieces like you would when you chop starfruit.
Now heat oil in a non- stick wok. Add curry leaves and sliced garlic first. When the garlic browns, add chopped onions and green chilies.
When the onions brown, add turmeric powder and chili powder and saute for 3-5 minutes.
Add the lentils first, though it is cooked, it can cook a little further as the beans would not take time to cook.
Five minutes after adding the lentils, add the chopped beans and saute till the beans and lentils mix with the spices. Add salt at this point and remember salt was added while cooking the lentils too.
The beans will wilt, leaving water so try drying the water by increasing the flame and stirring the beans occasionally.
A non-stick ware helps in this so you don't have to worry the beans sticking to the bottom of the pan.
Once the water content has reduced and the beans and lentils is dry enough, switch off the flame and serve the beans.
Footnotes:
You can alternatively take off the lentils and cook the beans alone with some grated coconut toward the end.