Chemeen Theeyal (prawns In Roasted Coconut Gravy With Tamarind)
This is a classic Kerala recipe. A theeyal is a preparation that uses roasted coconut and is mostly prepared with vegetables like brinjal, okra, onions, bittergourd or even snake gourd. But this version uses prawns and is extremely delicious. It is more like a pickle consistency and is not runny like normal gravies. This curry is meant for rice but goes with rotis as well. Using small prawns and lots of onions (shallots) makes this extremely delicious.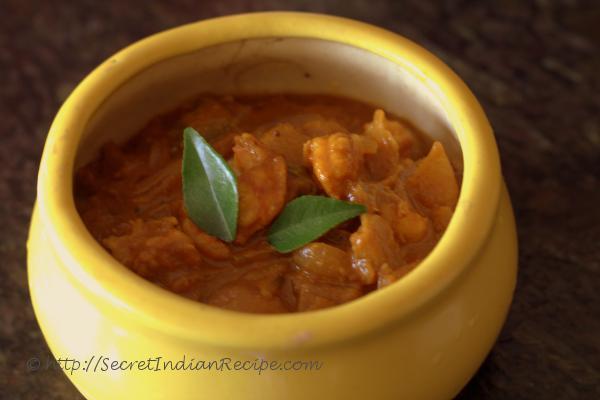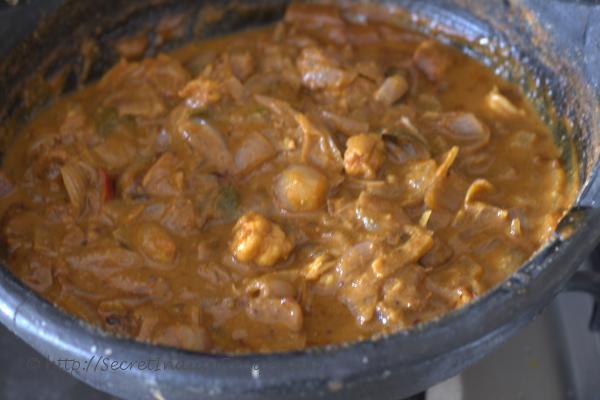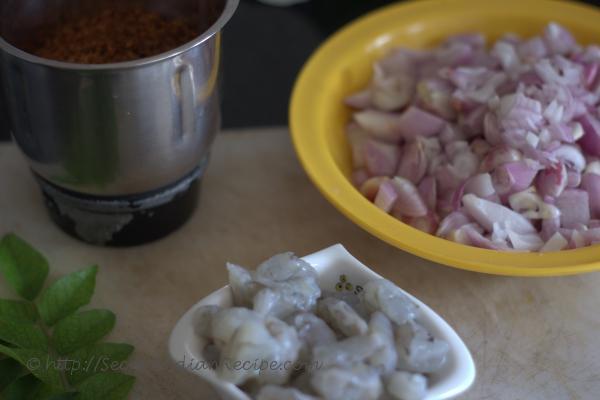 Ingredients:
Prawns- 500 g
Turmeric powder- 1 tsp
Chili powder- 1 tsp
Grated coconut- 1 cup
Asafoetida- a pinch
Fennel- 1 tbsp
Dry chilies- 6
Coriander powder- 2 tsp
Curry leaves- 10 + for tempering
Whole black pepper- 5-6
Tamarind extract- 1 tsp
Coconut oil-4 tsp
Mustard seeds- 1 tsp+ a pinch for tempering
Onions- 2
Fenugreek seeds- 1/4 tsp
Directions:
Devein the prawns and wash them. Boil the prawns in an earthen pot with salt, turmeric, asafoetida and 1 cup water for 10 minutes.
In a deep bottomed pan, heat the grated coconut over low flame stirring at intervals so that it does not burn.
When it starts to get golden, add pepper, fennel and chili powder and roast over low flame. Towards the end the coconut would emanate a roasted smell.
Add this point add 4 dry chilies, fenugreek seeds and saute for another 2 minutes. Grind this paste using 2-4 tbsp water.
Heat the same deep bottomed pan and add 3tsp coconut oil, when it is hot add curry leaves and mustard seeds.
When the mustard splutters, add the chopped onions. Saute till the onions are translucent and add the ground spices paste.
Saute till oil is relased from the coconut paste,this is a slow process and might take 5-8 minutes, The oil will separate and come to the top of the masala.
Add tamarind and 1 cup water to this paste and bring it boil. Add the cooked prawns when the gravy starts to simmer.
Let the prawns to cook in the gravy for 10 minutes over low flame.
In a small pan prepare for tempering, heat the remaining coconut oil and add mustard seeds. When it splutters add curry leaves and dry chilies.
When the curry leaves are crisp add this tempering to the curry. Let the curry simmer for 2-4 minutes with the tempering and switch it off.
Serve with rice.
Footnotes:
Adding 1 tsp sugar is an optional step in this curry. Use of shallots will bring out the real flavour.
Other Indian Recipes that you may Like !