Chenna Cheera Thoran (yam And Red Spinach Stir Fry)
We as Keralites adore yam as a vegetable. We even make a pudding out of yam which is considered a special offering in some temples. In curries there are specific recipes for this vegetable like a kootu curry, chenna theeyal or a stir fry. This tuber is very sensitive to seasons and if not handled properly can cause skin irritations to the one cleaning it. Also in some seasons it causes itching in throat if you consume this yam. But its known for its meaty texture is delicious when paired with greens like the red amaranthus in this recipe.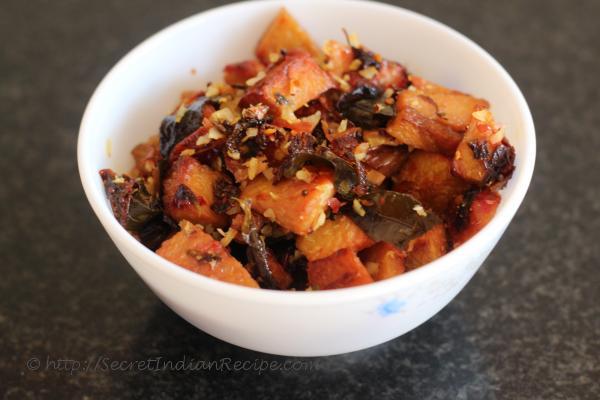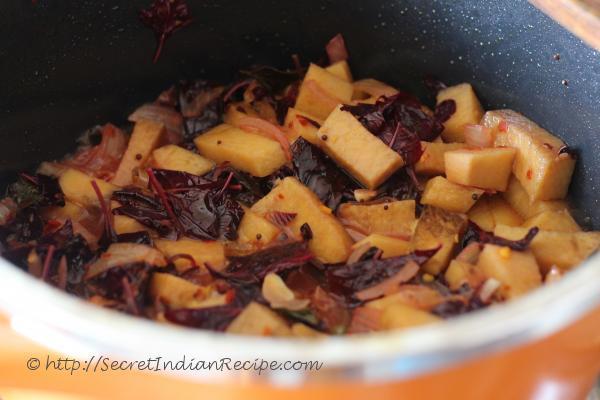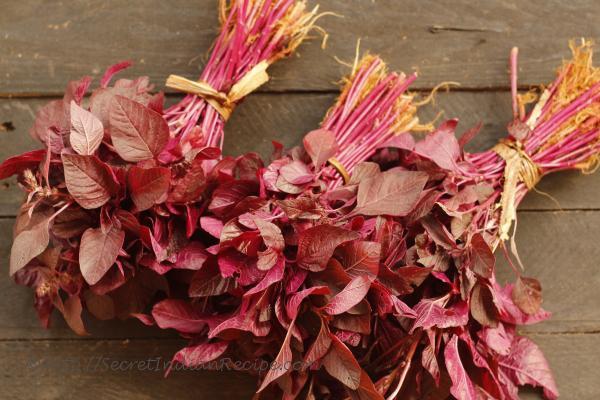 Ingredients:
Yam- 250 g
Red Spinach- 2 bunches
Curry leaves- 6-8
Shallots- 30 g
Garlic- 10 cloves
Turmeric powder- 1/2 tsp
Chili flakes- 1 tsp
Coconut oil- 3 tsp
Salt- to taste
Grated coconut- 1/4 cup
Directions:
Apply oil on your hands preferably coconut oil before peeling the skin of the yam. This is to protect you from skin irritations.
Cut the yam into small pieces and boil with a pinch of salt in 2 cups of water till the yam is cooked.
Wash and chop the spinach. If the stems are tender, chop and add them too.
Now heat oil in a wok, add the curry leaves first followed by minced shallots and garlic.
When the shallots start to brown, add the turmeric powder and chili flakes. Saute till they are roasted.
Add the cooked yam and chopped spinach to the spices and toss them around. They won't take much time to cook because the yam is cooked once.
Cover and cook the yam till the spinach is cooked, this should take 2-3 minutes. Add the grated coconut after this and stir fry for another 2 minutes.
Serve the stir fry with a gravy dish and some piping hot rice.