Chettinad Attu Kalu Curry (chettinad Style Goat Trotters Curry)
Goat trotters or goat feet popularly known as Paya in India is a favourite in our family. I was not familiar with the technique of cleaning these trotters until recently. Mom always said there was small bag of hair in between the hooves which looks like a small bubble. Butchers often miss this and it is after a lot of screening that I found this recently. Besides this too, the process of cleaning is a bit painful in this dish. Our typical preparation of paya is a spicy shorba but this time I wanted to do something new so I tried the Chettinad style. I had this style of paya when I was at a Chettinad restaurant in Chennai. This recipe has a sharp coconut flavour. I must say the flavours were so strong that only the gravy was sufficient for our lunch and it stretched to 4 days.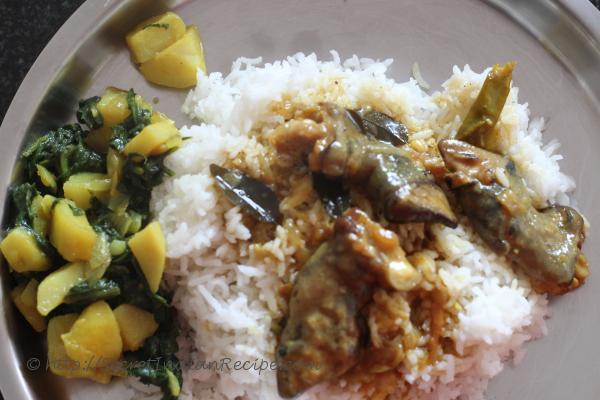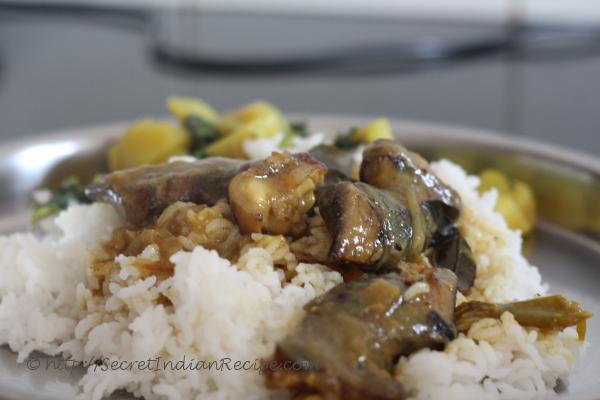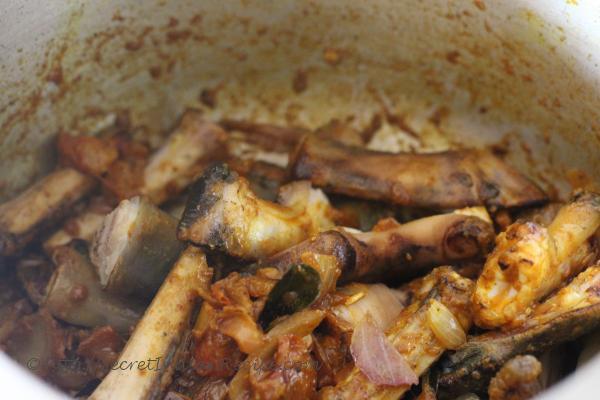 Ingredients:
Goat trotters- 8
Onions- 2
Green chilies- 3
Garlic- 6-8 cloves
Ginger- 1 inch long piece
Curry leaves- 2 sprig
Turmeric Powder- 1 tsp
Chili powder- 1 tsp
Coriander powder- 1 1/2 tbsp
Garam masala- 1/2 tsp
Pepper powder- 1 tsp
Coconut milk (thick)- 1 cup
Tomatoes-2
Salt- to taste
Coconut oil- 4 tbsp
Coriander leaves- 1/4 cup
Directions:
Clean the goat trotters from the butcher. There might still be stray hairs so grill the trotters on fire. Split the trotters into halves and check for a small bag of hair.
Wash the trotters after this with a pinch of turmeric and set aside. In a pressure cooker, cook the trotters with turmeric, salt and 1/2 cup of water up to 3 whistles.
Heat oil in a frying pan and saute the onions, curry leaves, ginger and garlic till the garlic browns. Add the tomatoes and remaining spice powders and saute till the tomatoes soften.
Add these ingredients to the pressure cooked trotters and bring the curry to a boil. Now add the coconut milk and bring the curry to a final boil.
Garnish with chopped coriander leaves and serve with rice and a stir fry.
Footnotes:
I have used 2 packets of maggi's instant coconut milk powder.
Other Indian Recipes that you may Like !