Chettinad Meen Varuval (chettinad Fish Fry)
Chettinad style is quite distinct from any other parts of Tamil Nadu. It is highly spicy, flavourful and distinct. Whenever I am bored with the regular Kerala style Fish fry, I try this one or the Goan Recheado fry. The spice powder for this is quite different and has elements of graram masala but that also takes away the stench of fish fry from the kitchen after you fry it.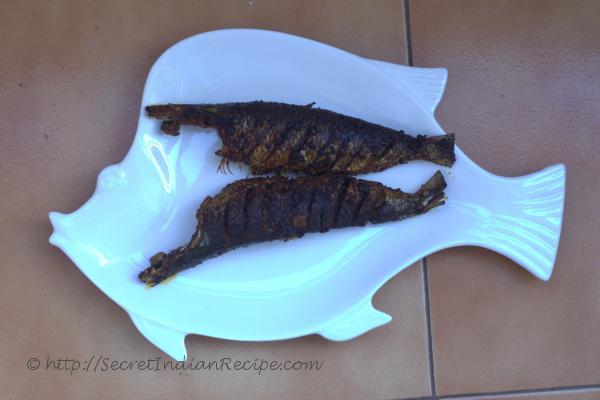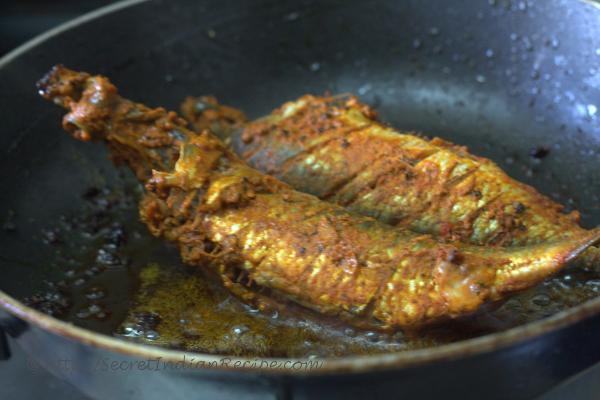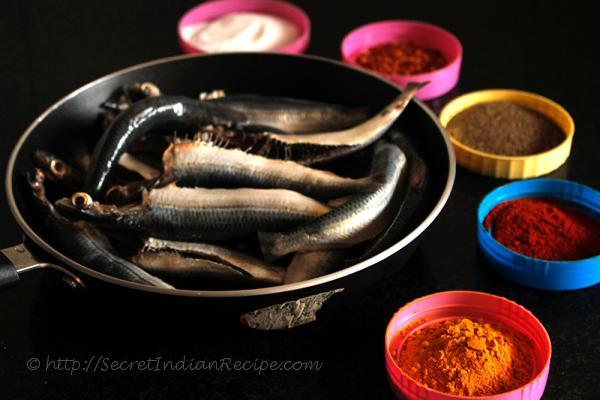 Ingredients:
Fish- 500g
Salt- to taste
Shallots- 6
Garlic- 5 cloves
Ginger- 1 inch long piece
Chili powder- 1 tsp
Fennel powder- 1 tsp
Cumin powder- 1/2 tsp
Pepper powder- 1/2 tsp
Coriander powder- 2 tsp
Turmeric powder- 1/2 tsp
Gram flour- 1 tsp
Rice flour- 1 tsp
Oil- for frying
Lemon- 1
Directions:
Grind the shallots, ginger and garlic along with the spice powders and very little water.
Clean, wash and scour the fish. In a bowl mix the marinade and add the gram flour, rice flour, salt and lime juice to the marinade.
Apply the marinade to the fish and let it rest overnight in the refrigerator.
Heat oil in a pan when, the fish is ready to fry. Fry the fish both sides till it's brown. Serve with a lemon wedge and chopped onions.
Footnotes:
Cumin, pepper and fennel are used in whole spices form to grind into marinade but I used powders.
Other Indian Recipes that you may Like !