Chicken Angara
Chicken Angara is a mouth watering dish, the smoky aroma and charcoal flavor is the main curiosity that revolves around. This dish is slightly spicy and is simple as well as quick recipe. It is an ideal dish to present on a special occasion for special people in life. #IndianChickenRecipe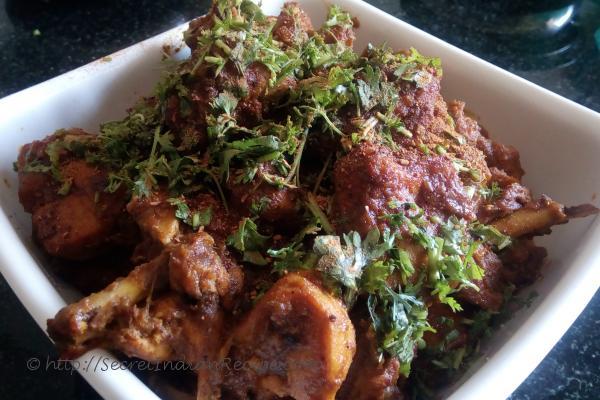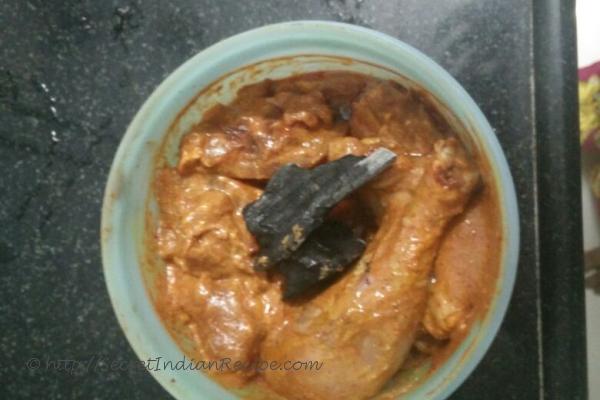 Ingredients:
Marination Ingredients:
1kg Chicken
2 Tbsp Ginger Garlic Paste
3 Onions chopped
2 Tomatoes chopped
2 Tbsp Oil
100 gms Curd
1/2 Cup Cream
1/2 Tsp Turmeric Powder , 1 Tsp Kashmiri Chili Powder Salt to taste
2-3 pieces of Charcoal
1 Tsp Pure Ghee
Spices Ingredients:
1 Tbsp Coriander seeds
2 Red chilies (remove the seeds)
4 Cloves
1/2 Tsp Black Pepper
1 Tsp Cumin seeds
2 Cradamoms
2 Bay leaves
1/4th tsp Shah-jeera
Salt to taste
Directions:
For Marination: Whisk the curd, add turmeric powder, kashmiri chili powder and salt to taste. Mix well and apply the mixture to the chicken .
Lit the charcoal and keep on the marinated chicken. Heat Ghee and pour it on the charcoal. Cover the utensil with the lid so as to pertain the smoky flavor.
Keep aside for half an hour.
Heat oil in a pan and add onions . Fry till it turns golden brown.
Remove onion from the oil . Grind the onion, tomato and cream. Put the paste in oil and keep stirring.
Add ginger garlic paste .
[ For Spice (Masala) Preparation: Fry the dry spices and powder it] Now add the prepared spice powder and keep stirring.
Remove charcoal from the marinated chicken . Add the chicken to the pan and keep cooking on slow flame till the chicken is done.
Garnish with coriander leaves and fresh cream.
Serve hot with your favorite Indian bread or rice.
Other Indian Recipes that you may Like !