Chicken Cutlets
This is made usually in the month of Ramadaan for iftaar.
Very tasty and easy to make :)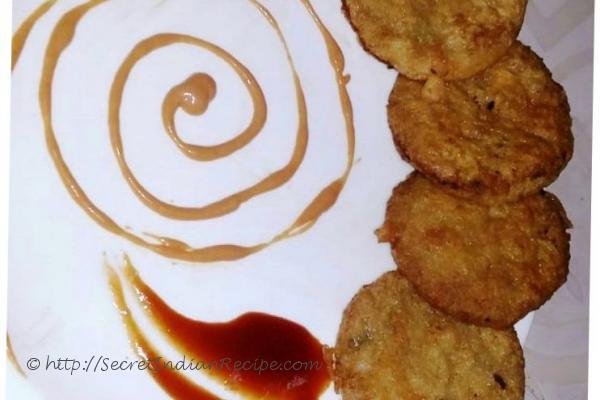 Ingredients:
1/2 kg Potatoes
250 gms Chicken
1 tsp Pepper powder
3 tsp All purpose flour ( maida)
6/7 Green Chillies
Fresh coriander - finely chopped
Salt to taste
Oil to fry
2 Eggs
Breadcrumbs - 1/2 cup
1 cube of Chicken stock (optional)
1 tsp Red chilli powder
1 tsp Turmeric powder
1/2 Tsp Garam masala
1/2 Tsp Cumin powder
2 cubes of Cheese
Directions:
Heat oil in a pan and add maida...saute it over lowest flame for a second.
Add 1 cup water / chicken stock to give a better taste to the above . Mix it and keep aside.
Boil the potatoes and mash it and add the above maida paste to it and mix well.
Boil the chicken along with ginger garlic paste and pepper and salt. Put it in a pressure cooker and give 2 whistles and then once cooled, shred the chicken and add it to the potato n maida mixture.
Mix all of the above together well and add chopped coriander, green chillies and all the dry masalas and 2 cubes of cheese and mix well along with salt.
Keep this mixture in the fridge for 15mins.
Take it out and make small round patties out of the mixture. Dip each of the patties in the . wash and then roll onto the bread crumbs.
Once all are done keep them in the fridge again for about 15 mins and then deep fry and serve hot :)
Other Indian Recipes that you may Like !