Chicken Peera Fry
This is an excellent dish for all the non veg food lovers.My mom used to make me this different style of chicken during my childhood days.So basically this recipe is a very nostalgic one for me.You should all try this.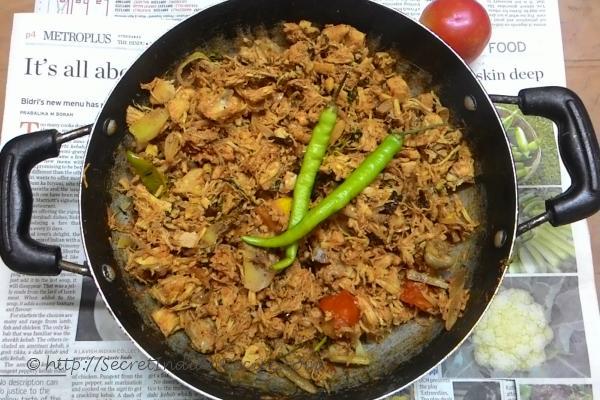 Ingredients:
1kg chicken breast
6 garlic cloves
Medium sized ginger
2 green chillies
1 chopped big onion
A handful of cloves,cinnamon,bay leaves,cardamom
2tsp chilly powder
A pinch of turmeric
2tsp pepper powder
Salt to taste
1 tomato
Few coriander leaves
1tsp Garam masala
2tsp oil
Directions:
Pressure cook chicken
In a pan pour oil and saute onion,garlic,ginger,chillies,tomato and spices till it gets soft.
After chicken is cooked,add to this pan with all the masala powders and cook for 10minutes.Garnish with coriander leaves.
Serve it hot with chappatis or rice.