Chickiporicha Kozhi Fry (scrambled Chicken Fry)
This is something every mom in a Non-vegetarian Kerala household would give their kids with rotis and rice in their school days. To save one's child from choking on the bone we make boneless chicken in this scrambled form and add it our paranthas, dosas, rice and make it a tiffin item. My mom used to call this her version of chili chicken and we believed it till I was 15. Maybe it is the scrambling in coconut oil effect, this taste always makes me nostalgic.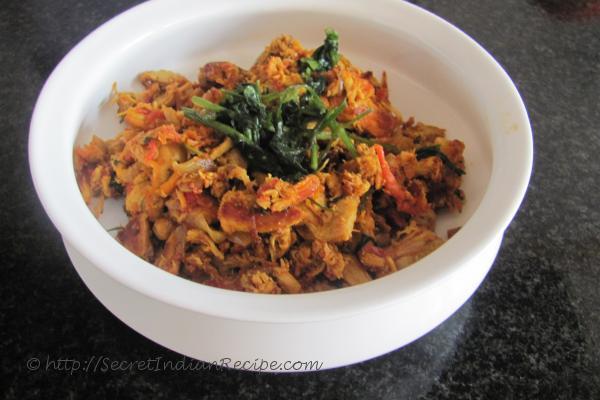 Ingredients:
Boneless Chicken- 500 g
Onion- 2
Fresh Ginger- garlic paste- 3 tbsp
Turmeric powder- 1 tsp
Chili powder- 2 tsp
Pepper powder- 1 tsp
Coconut oil- 2 tbsp
Slit Green Chilies- 5
Coriander leaves- lots
Curry leaves- 3 sprigs
Directions:
Boil and shred the chicken. I shredded leftover chicken from bones, you can use boneless chicken too.
Heat some oil and add the curry leaves. Fry them till crisp and take them out of the pan.
Now the oil would have infused with curry leaves flavour. To this oil add the ginger- garlic paste and saute well.
Once the ginger- garlic paste becomes brown add the onions and saute till it is translucent.
Now add the turmeric, chili and coriander powder. Sprinkle the salt.
Once you saute the powders add the shredded chicken and stir fry till the chicken it crunchy.
Do this stir fry in a cast iron pan, this will make the chicken crunchier.
Add the pepper powder and slit chilies now and stir for 5- 6 minutes.
Garnish with coriander and fried curry leaves. The scrambled chicken fry is ready to be served.
Other Indian Recipes that you may Like !