China Grass ( Agar Agar)
This dish reminds me of my mum. Now that I have a child of my own, I really appreciate that she would take the trouble to make a desert for us, especially on occasions. I try to do the same, but I cannot replicate the sheer quantum of dishes she would make. I also take the easy way out occasionally and order some of them :D
I found Agar-Agar at a specialty food store and thought to make China grass for my Little Miss. It was her first time,and she loved the pink pudding. :) This is also a great vegetarian desert as Agar Agar is seaweed based, not gelatin based.
I hope you give this a whirl. It is super duper easy to make. If like me you have a tiny tot at home you can enlist them to do the mixing :)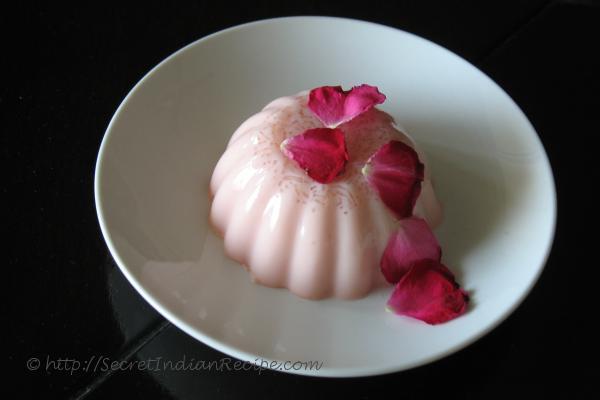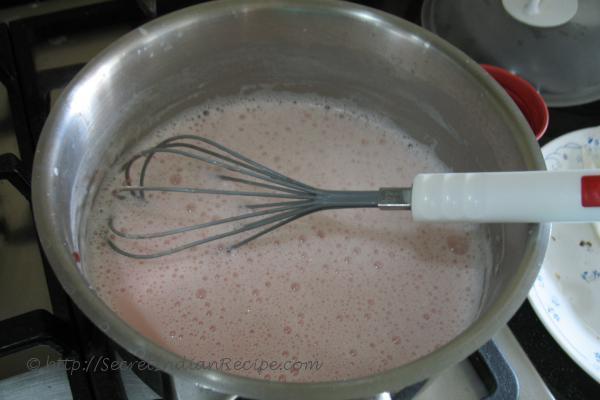 Ingredients:
3 cups Milk
3 tsp Agar agar ( about 5 gms)
3 tbsp Sugar
6 tbsp Rose syrup ( I use Rooh Afza)
1/2 tsp Vanilla Essence
Directions:
Grease the molds you will be using with butter. Set them aside. Here I have used tiny single serve flan molds.
Heat the milk till it just about boils. It should have tiny bubbles around the edges.
Stir in the Agar-Agar, sugar, vanilla and rose syrup. Pour the mixture into individual molds or one big mold.
Let it cool on the counter or fridge. It sets very quickly. Will probably take half an hour.
Unmould and serve. Enjoy!
Footnotes:
If you grease the molds well, you will not have trouble unmolding. So take a little time and do this step carefully.