Chine Badam Diye Bandhakopir Shak (cabbage With Potato And Peanut)
This is a traditional Bengali food. It reminds me of my childhood days. Let me share with you my memories.
Saraswati puja is an important festival for our Bengali community. It has been one of my favourite festivals since my childhood . We used to wear new yellow clothes on that day. I remember how me and my cousins used to visit the puja pandals of our town. We used to enjoy a lot.
Saraswati puja was also special for us because of its special menu. The menu of the day comprise "khichuri" ,"labra","bandhakopi","luchi","payesh" etc.
When me and my cousins used to come back home from the puja pandal my grandmother used to cook bandhakopi and luchi for us. She cooks it very well. I think nobody can cook this like her. This lady perhaps knows magic.
The method is simple. But the taste is heavenly. I don't know how this woman used to cook such delicious foods with these simple ingredients.
There are many ways to make this dish. But whenever I cook,I use my Didan's (grandmother's) recipe.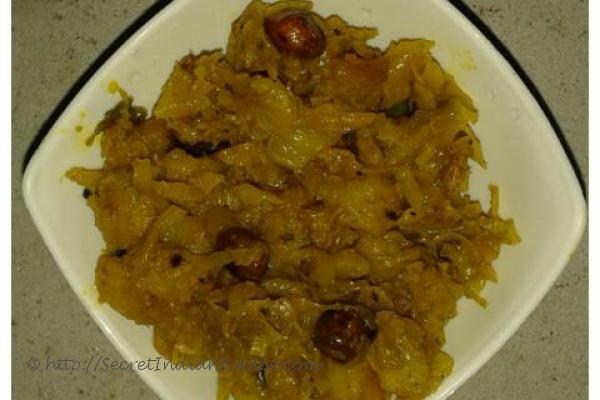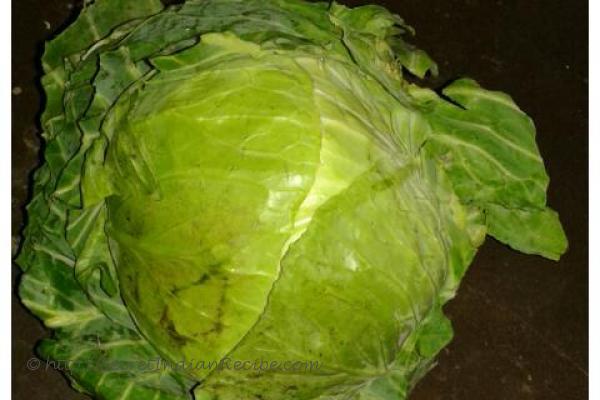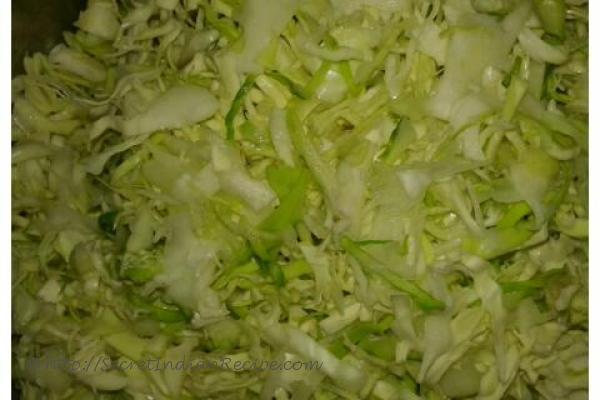 Ingredients:
Cabbage (finely chopped) -5 cups
Potato -2 cups(cut them into small cubes)
Tomato -1/2 cup(chopped)
Bay leaf -2
Dried red chillies -2
Green chillies-5(cut lengthwise into 2 pieces)
Sugar -1 teaspoon
Salt -as taste
Panchphoran -1teaspoon(combine 1/4 teaspoon cumin seeds, 1 / 4 teaspoon fenugreek seeds,1/4 brown mustard seeds,1/4 teaspoon black cumin seeds and 1/4 teaspoon fenel seeds)
Mustard oil-1cup
Ginger paste -1teaspoon
Cumin powder -1 and 1/2 teaspoon
Coriander powder -2/3 teaspoon
Turmeric powder - 3 teaspoons
Roasted peanuts -2 tablespoons
Raisins -2teaspoons
Ghee -1 tablespoons
Garam masala powder - 1 teaspoon (only use cardamom and cinnamon)
Directions:
Wash the chopped cabbage with cold water. Strain it with a large strainer and keep it aside.
Mix salt and 1 teaspoon turmeric powder with the patatoes. Heat the oil in a wok till smoky.Then add the potatoes in it. Fry it on medium flame till it turns soft. Now keep them aside.
Now take a bowl.Then mix ginger paste, cumin powder,coriander powder and 1/2 cup of water in that bowl.
Again heat 4 tablespoons of oil in the wok till smoky. Add the tomatoes. Cook them on medium flame for 5 minutes.
Now add the masala mixture in it. Fry till the oil separates from masala.
When the oil starts separating from the masala, add the cabbage. Put salt and turmeric powder in it. Mix well. After mixing simmer the heat and cover it with a lid for 20 minutes.
After 20 minutes open the lid and you will see lots of water in the kadhai. Higher the heart and let the water evaporate.
Now add the potatoes and green chillies.
Then add sugar. Stir well. Switch off the gas.
Take another wok and heat 2 tablespoons of oil till smoky. Temper it with panchphoran, bay leaf and dried red chillies. Stir well. After few seconds add the cabbage and potato mixture.Mix well.Cook for 5 minutes more.
Add ghee ,garam masala, roasted peanuts and raisins. Mix well. Switch off the gas.