Chingri Malai Curry
Another treasured item from my mother's bag which is really a mouth watering dish for all age groups.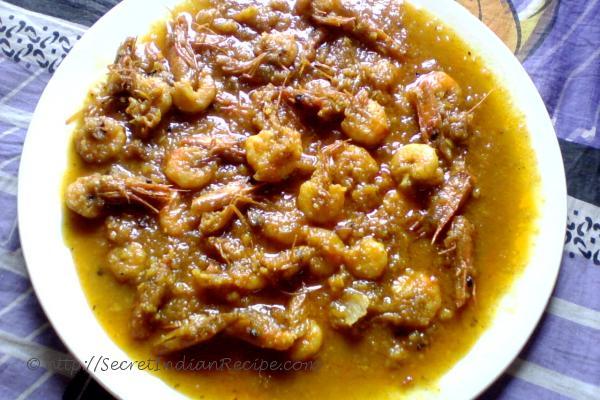 Ingredients:
Prawn(medium)- 300g
Onion paste- 2 medium sized
Ginger+garlic paste- 2tsp
Coconut milk-1cup
Salt & sugar- to taste
Garam Masala- 1tsp
Ghee-1tsp
Turmeric- 1/2tsp
Red chili powder- 1tsp
Mustard oil- as required
Directions:
Clean the prawns and marinate it with lemon juice, turmeric and salt for 10 mins.
Now after 10 mins drain out the water.
In a pan, heat mustard oil and add the prawns, fry lightly and keep aside.
In the same oil, add whole garam masala, onion paste and fry till golden brown.
Now add the ginger+garlic paste, salt, sugar and chili and cook for some time.
When the oil starts leaving by the side, add coconut milk and again cook well.
Then add the fried prawns to it and mix well.
When all are well cooked, add garam masala and ghee and serve hot.
Other Indian Recipes that you may Like !