Chittau Pitha With Rabdi ( Steamed Pancake With Rabdi)
Chittau Pitha is an authentic dish of Odisha and also a part of Chhappan Bhog of Lord Jagganath. It is prepared mostly during the season of Rath Yatra and also on other festivals. This is a very healthy, oil free and delicately prepared dish.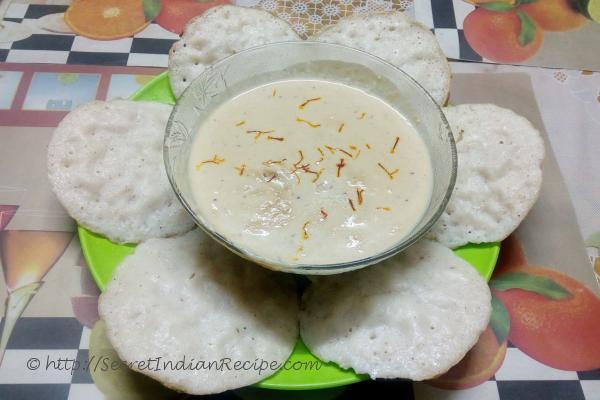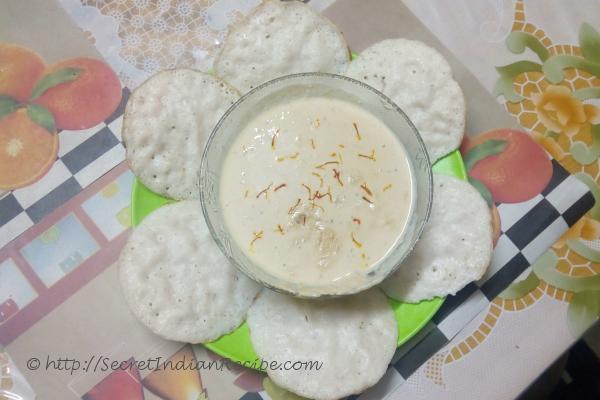 Ingredients:
2 Cups of Rice
1 Cup Fresh Coconut Grated
Salt to taste
Oil for greasing
Water as required
1 litre Milk
1 Tbsp Cashew Nut Paste
1 Tbsp Sugar
1 Tsp Cardamom Power
Few shreds of Saffron
Directions:
Directions for Chittau Pitha: Saok rice for 2-3 hours. Grind rice and coconut , make a thin and fine paste by adding water. Keep aside for at least 2 hours.
Add salt to taste in the above mixture.
Heat a non-stick kadai , and grease it with oil. Pour half cup of the barter at a time in the kadai. Cover the kadai with a lid and keep on low flame.
Sprinkle little water on top of the top of the lid.. After 2 minutes check if the Chittau Pitha is cooked.
Now , take out the Chittau Pitha. follow the procedure to make rest of the Pitha.
Directions for Rabdi: Boil Milk until it becomes half. Add cashew nut paste to it and keep stirring.
Now, add sugar and garnish with cardamom powder and saffron shreds.
Enjoy the Chittau Pitha with Rabdi.