Choco Sandesh
Sweet Bengal Sandhesh with choco fusion.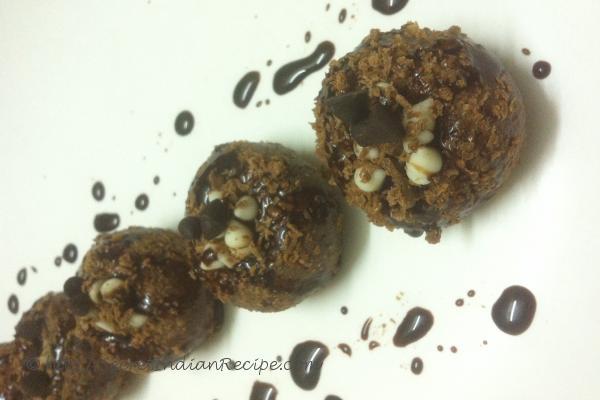 Ingredients:
Paneer - 200gm
Cursed sugar - 4tsp
liquid chocolate or choco powder - 2 to 3 spoons
Nuts & choco chips for garnising
Directions:
Crumble the paneer and add it to a pan along with powdered refined sugar.
Cook the mixture, the sugar melts and becomes gooey. cook until the mixture thickens but is still moist.
Off the stove and add cocoa and cool it.
Take small portions and make balls and toppings like choco chips and nuts.
Refrigerate for about one hour and serve.