Chole Ki Chaat (chickpea Snack)
The moment , I think about any ' chaat', it stimulates my taste buds. ' Chaat' Is actually a great combination of ingredients which is healthy and tasty. Here I am sharing a very interesting recipe, which can be made easily at home on a lazy Sunday during tea time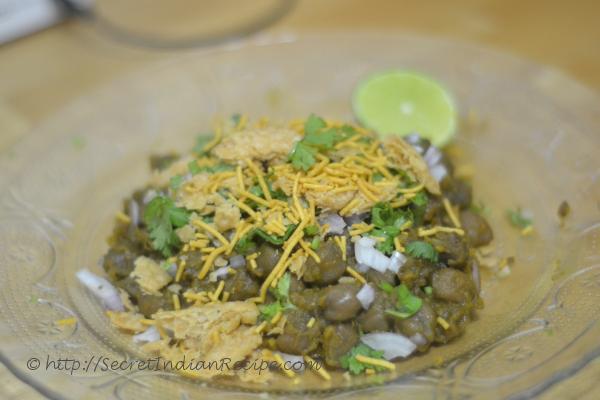 Ingredients:
Chole (Bengal gram) - 1 cup (Soaked overnight)
Onion - 1 small piece
Tamarind chutney - 2 tablespoon
Green coriander leaves - 2 tablespoon (chopped)
Green Chilli - 2 pieces(chopped)
Sev - 4 tablespoon
Papdi - 5 pieces
Black salt -to taste
Lemon juice - optional
Regular salt- 1 tablespoon
Directions:
Pour the chole in a pressure cooker, add the 1 tbsp regular salt and 1 cup of water and cook up to 4-5 whistles . Check if the chole is done. Drain the excess water and keep aside.
Finely chop onions, green chilies and coriander
Take a serving plate and make a bed of boiled chole.
Sprinkle with 1 to 2 tablespoon of chopped onion, green chillies and coriander leaves on top.
Pour the tamarind chutney over it and sprinkle black salt
Finally sprinkle some sev, crumbled papadi, a squeeze of quarter lemon and serve.
Footnotes:
You can squeeze more juice of lemon for a more tangy effect.
You may also add beaten curd and eliminate the lemon