Choohare Aur Adrak Ka Meetha Achaar (dry Dates And Ginger Sweet Pickle)
This sweet and sour pickle reminds me of my school days. Unlike my other friends, I was not very keen to eat roadside snacks after school, but sometimes I used to buy this pickle from the vendors to just life my mood. The best thing about this pickle is it has all the tastes: sweet, sour and spicy and works wonder when you have loss of appetite after any sickness. Besides, this pickle has choohare and jaggery and both have high content of iron. Hence, I recommend this pickle to all girls and women.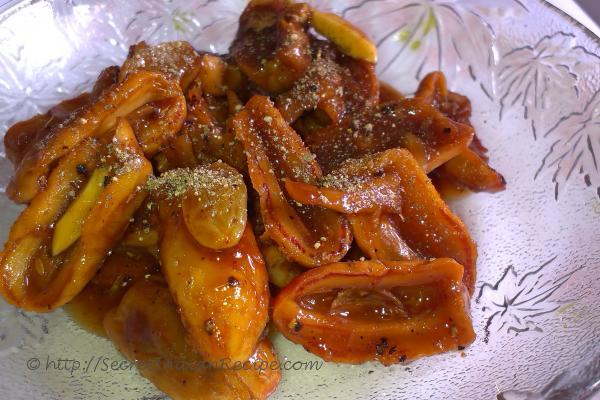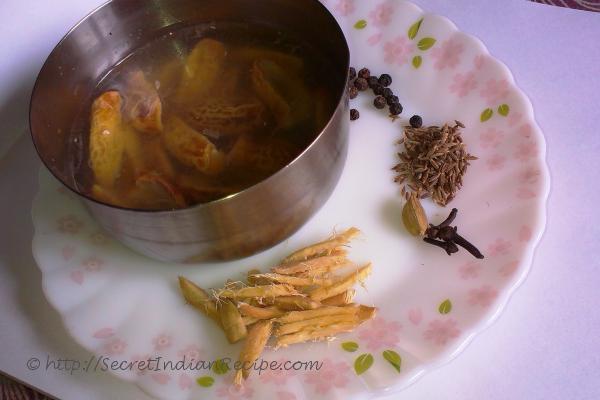 Ingredients:
Choohare (Dry dates)– 100 grams
Ginger – 2 inch piece
Lemon juice – 1 and ½ lemon
Gur (Jaggery) – ½ cup
Raisins – 2 tablespoon
Almonds – 1 tablespoon
Black pepper – 1 tablespoon
Cumin Seeds – ½ tablespoon
Cardamom – 1 piece
Cloves – 3 pieces
Salt - As per taste
Directions:
Cut the dry dates from the middle and take out the seeds.
Soak them in lemon juice for 4-5 hours.
Cut the ginger into thin strips and then spread it on a muslin cloth and keep it under sunlight for 2 hours.
Take black peppers, cumin seeds, cardamom and cloves in a grinder and grind into powder.
After 4-5 hours, keep the dry dates along with the lemon juice on gas and switch it on. Add ½ cup of water and boil it for 4-5 mintues or till the syrup is reduced to half.
Now add the ginger, grated jaggery, salt, raisins and almonds and mix well. Keep stirring in between so that it does not burn from below.
Finally add the grounded masala powder and mix. Continue cooking till it becomes almost dry, switch off the gas and let it cool.
Transfer it in a glass bottle and keep it under sunlight for 2-3 days and then enjoy.