Chukandar Ka Raita (beetroot In Yogurt)
We all know that there are limited recipes available for some vegetables and also the recipes are region-specific. One such vegetable is Chukandar (Beetroot), which is widely used in South Indian cuisine in a variety of dishes but less made in North India. In North India, it is generally used in salads, but lately its nutritional benefits have urged people to add greater proportion of Chukandar in their diet.
My family has special liking for raitas and here I will be sharing with you the recipe of my personal favorite, Chukandar Raita.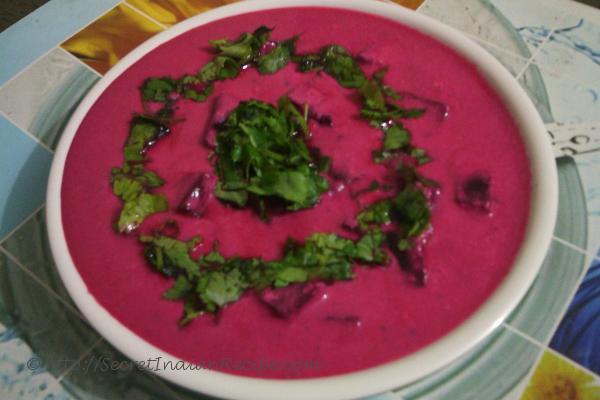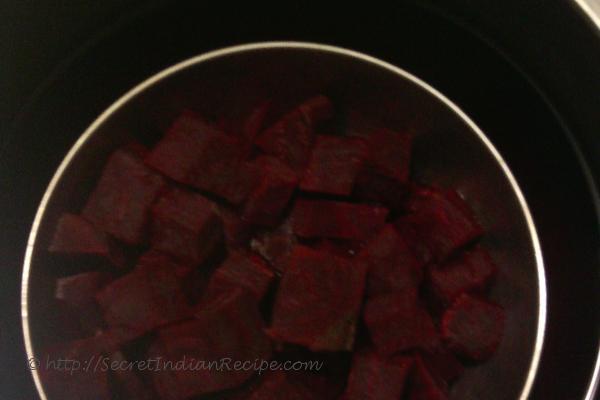 Ingredients:
Beetroot (Chukandar) - 4 (small)
Yogurt - 1 1/2 cup
Black Salt - 1/2 tsp
White Pepper Powder - 1/2 tsp
Roasted Cumin Powder - 1/2 tsp
Fresh Coriander Leaves for Garnish
Directions:
Boil diced chukandar in a cooker till 3 whistles.
Beat yogurt in a bowl and add boiled chukandar.
Add black salt, roasted cumin powder and white pepper powder.
Mix well and garnish with fresh coriander leaves.