Chunchi Patra Pitha ( Thin Paper Crust Stuffed Pancake)
I am glad I could share this recipe through secret Indian Recipe website. This recipe ages during the time of my great grand grand mother when there was no spatula to make the recipe, they used a bunch of grass in order to make this pitha, but as the years went past, muslin cloth became very prevalant for this recipe. Enjoy this unique and traditional recipe from odisha #RegionalUnknownRecipe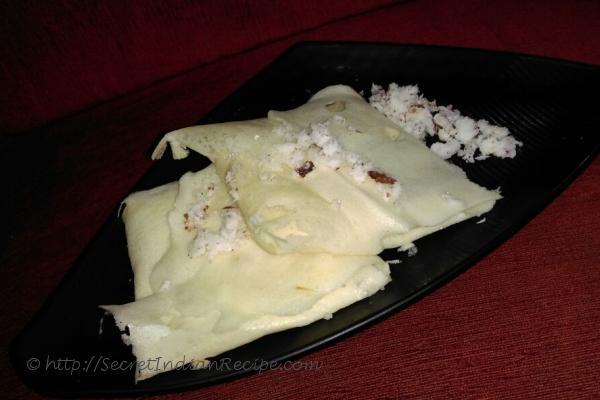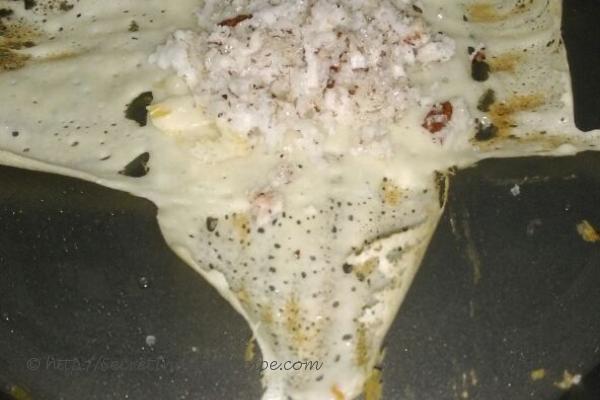 Ingredients:
Urad dal ( Split and polished black lentil)- 1/2 cup
Govind Bhog Rice - 1 and 1/2 cups
Salt to taste
Coconut scrape - 1 cup
Sugar- 2tbs
Black pepper crushed - 1/2 tsp
Oil- 3tbs
Muslin cloth - 1 piece
Directions:
Soak urad dal and rice for 3 hours, drain and grind to make a smooth batter. Add salt to taste, whip properly . Add enough water to make a watery batter. Leave it at least for one hour to ferment.
For stuffing - mix grated coconut, pepper, sugar, don't have to cook this .
Heat and grease the tawa , take a muslin cloth and fold it to two or three fold dip it in the batter and make a cross like (+ ) structure in the tawa by using the muslin cloth .
Put little stuffing in the middle of it and fold it like a handkerchief from four sides .
Take out the delicious Chunchi Patra pitha carefully.
Serve hot.
Footnotes:
Don't heat the tawa too much....keep the flame low.