Coconut Cookies
A hot favorite dish in India which is generally prepared in Micro-ovens but can also be prepared in normal gas ovens.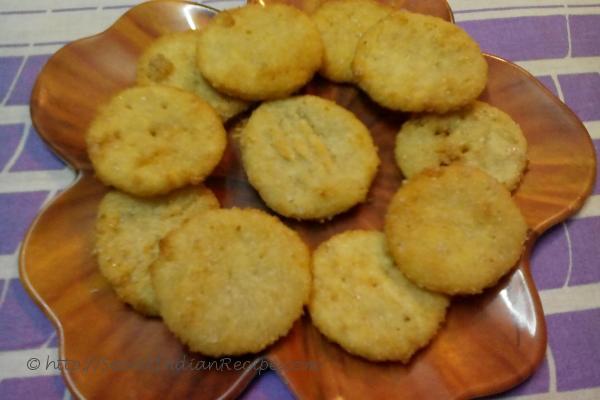 Ingredients:
Flour(Maida)- 1cup
Suji- 1/2cup
Coconut- 1/2 cup grated
Milk- 1/2 cup
Powdered Sugar- 1/3cup
Oil- 50ml
Baking powder- a pinch
Directions:
Make a tight dough of flour, suji, coconut, sugar with luke-warm milk.
Now roll it to thick chapati and cut from inside using a tumbler.
Now fry it till it turns golden brown in a low flame.
Take it off the gas oven , cool it and serve.