Naralache Ladu/ Coconut Ladoo Without Khoya (fresh Coconut Sweet)
A simple, quick and delicious recipe of coconut ladu using only 4 ingredients.
I absolutely love adding coconut to my dishes. Its sweetness and texture gives many sabzis that additional flavor. In this recipe I have used fresh coconut, you may also use desiccated coconut if you wish, but use the unsweetened one. But I strongly recommend using fresh coconut for this recipe. Making Nariyal ke ladu is no big deal, but making it super rich in texture without using khoya is tricky....
So read on and try this easy coconut ladoo recipe!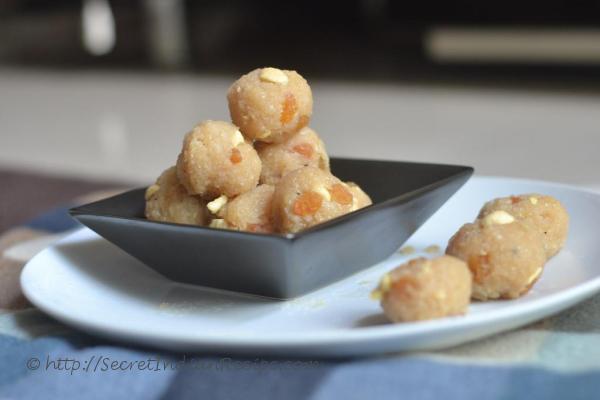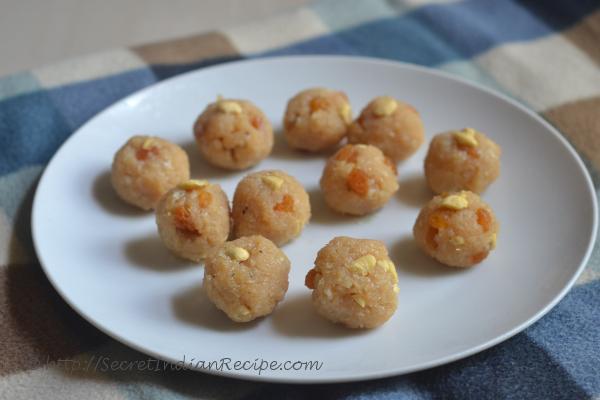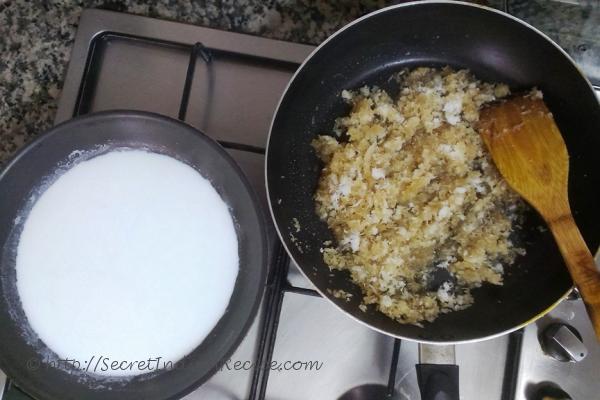 Ingredients:
Fresh Coconut : 2 Cups
Sugar: 1 Cup
Milk: 1.5 Cups
Ghee: 3 Tbsp
Elaichi Powder : 1/2 tsp (optional)
Cashew & Raisins: 10 each (optional)
Directions:
In a flat non stick pan heat the milk. Let the milk boil till slighty thickened
In another pan add ghee, when hot add the freshly grated coconut stir well. Add the sugar and mix well
Now keep stirring this mixture on medium heat for 15 mins
After 15-20 mins you will see the the mixture getting thicker, at this stage add the milk and cardamom powder
Now keep stirring till the mixture thickens and form a big lump. It might take about 30 mins of stirring on medium heat to reach this stage. So have patience.
When the mixture starts sticking together, this means its ready to be taken off the heat. Remove this mixture in a bowl and set aside for 10 mins till iy slightly cools down an becomes easy to handle
While the mixture cools, take additional one tbsp ghee in the same pan and fry raisins and roughly chopped cashewnuts
Add the dryfruits to the coconut mix.
When the mixture becomes manages start making small round ladoos. If they are too soft, place the ladoos for 30 mins in fridge and they will hold shape
Serve cold or at room tempreture