Coconut Ladoo
Diwali a festival of lights and loads of sweet. Coconut sweets are the most common sweets made in Diwali and we have been enjoying it since our childhood. So, here I am sharing my traditional sweet with the new generation.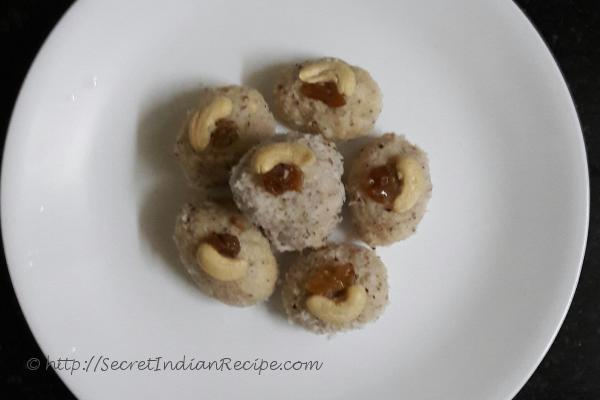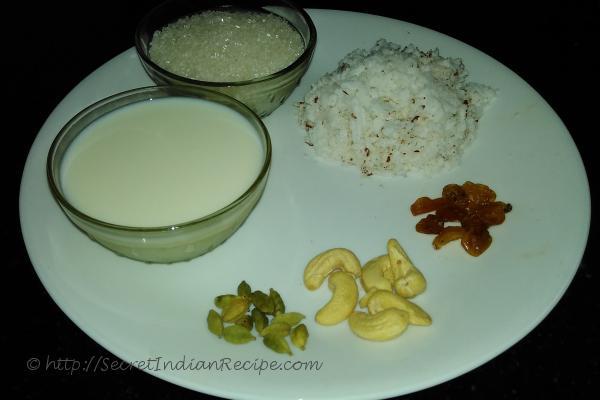 Ingredients:
+Serves 4 people
2 cups greated Coconut
3 cups Milk
1/2 cup Sugar
1 tbsp crushed Cashew Nuts
1/2 tbsp crushed Raisins
1/2 tbsp Cardamon powder
2 tbsp Ghee
Directions:
First boil the milk on medium flame for 10 -15 minutes, or till it reduces to one cup.
Add sugar, coconut and stir the mixture untill it becomes sticky.
Remove the pan from stove and cool it to room temperature. It may cool in 5 to 10 minutes.
Rub some ghee on your palms and make small ladoos. Roll on coconut powder and enjoy.
Footnotes:
Serve with cashew and raisins on top.