Coconut Ladoo
Fresh coconut ladoo, easy to make for festive occasions.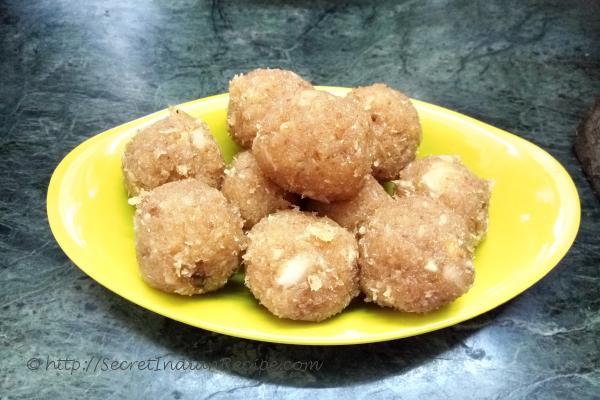 Ingredients:
1 grated Coconut
1 ltr Milk
350 gms Sugar
1 tsp Cardamom (elaichi) powder
Directions:
Combine the milk, coconut and sugar in a deep pan and cook on a medium flame, while stirring occasionally.
When the mixture becomes thick, reduce the flame and cook for more minutes. When the mixture becomes semi-solid, remove from flame and add the cardamom powder and mix well.
Divide the mixture into equal portions. Apply little water or ghee on your palms and roll out each portion to a medium size ladoo.
Serve immediately or store refrigerated.