Corn And Sago Balls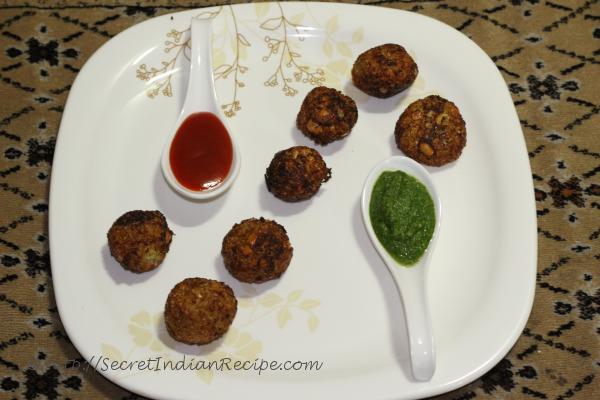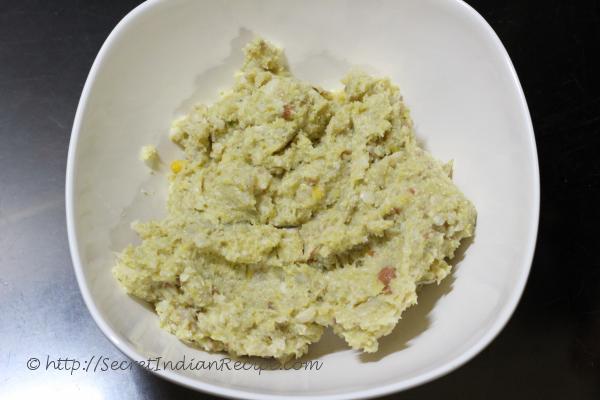 Ingredients:
½ kg Sweet Corns
100 gm Sago (sabudana)
2tbsp Semolina
3 boiled Raw Bananas
2tbsp Green chilli and Ginger paste
1 and ½ tbsp lemon juice
Oil to fry
Salt – to taste
Directions:
Soak sago (sabudana) in water for 2 hours. Steam or cook the corns till they are tender and cooked well, add pinch of salt while cooking corns. You can also steam or pressure cook both the corn and raw bananas together. You have to coarsely grind the boiled corn and soaked sago in a mixer-grinder and mash boiled raw bananas.
In a bowl take the corn and sago mixture, add mashed bananas, add green chilli and ginger paste, lime juice & salt. Mix all well and then form equal sized balls from the mixture.
Take each ball and roll it over semolina. Heat oil in a tava/griddle or frying pan till medium hot. You can either shallow fry or fry with less oil. Place the ball in the medium hot oil. Turn over gently with a spatula and fry the other side. Flip a couple of times to get an even golden color and crisp texture. Remove corn balls on a paper kitchen napkin. Serve corn balls hot with coriander chutney and tomato sauce.
Footnotes:
Semolina is used to give crispiness to balls.