Cucumber Dosa
Want a healthy breakfast??? Cucumber Dosa is instant dosa that is best to have in breakfast. It is a famous konkani cuisine and hence called as thaushe Rulao Bhakri (cucumber rava dosa). Try making this version and I am sure you all will love it. My mother used to make it once in a while and its her favorite. Its quick and easy recipe.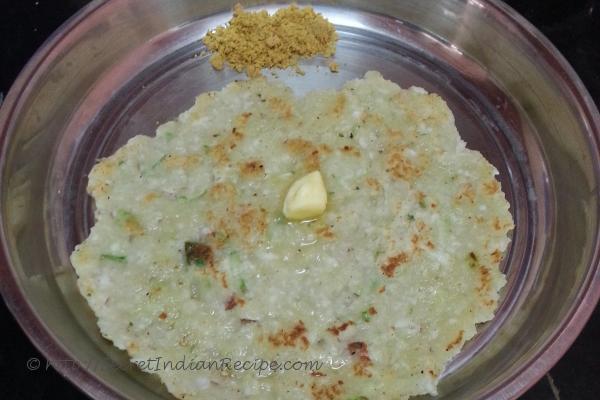 Ingredients:
1 cup cucumber
1/2 cup fresh grated coconut
1 cup Semolina /Rava
2 green chillies
Small piece of Ginger
Directions:
Wash and peel the cucumber. Grate on a fine grater and set aside.
Mix the rava with the grated cucumber. Add just enough water so that the rava soaks and puffs up.
Crush green chillies and ginger into small pieces and add to the batter. Add salt.
Heat the griddle and make dosas.
Serve with butter and chutney powder.
Footnotes:
These dosas can be eaten without any side dish. But we prefer eating with chutney powder and butter on it.