Cucumber Mandas
Imagine if you will, using produce from your own garden to make something nourishing and delicious for your family. I am very interested in one day having my own garden with beautiful fruits and vegetables to do just that. My family went to a place on the outskirts of Mumbai and on the way back there were these ladies selling vegetables on the side of the road. I bought this colossal cucumber, not once thinking what I would do with it.
When we got home decided to make 'Mandas' a Manglorean cucumber cake made from rice and cucumber. My mum would make this for us when we were little, then we would get brown rice from Goa too. Right from the farm :)
Though traditionally it is made with both white and brown rice, I use beaten rice instead of white rice. Just because I like it. :)
This is a breakfast dish, but really you can have it any time of the day. I eat it as Desert too. Cold or room temperature is totally up to you. Just remember, it is very dense as there is no leavening agent. So be prepared.
Do try this and let me know what you think :)
Enjoy!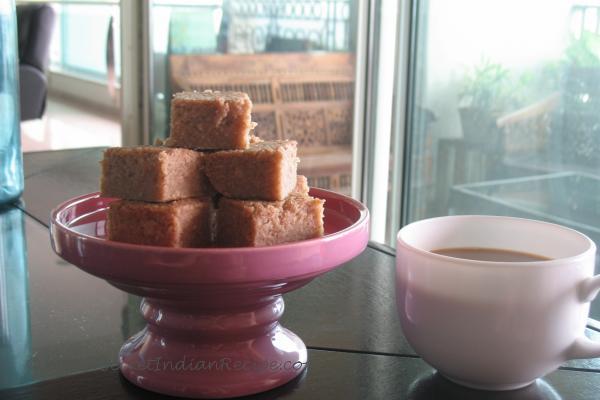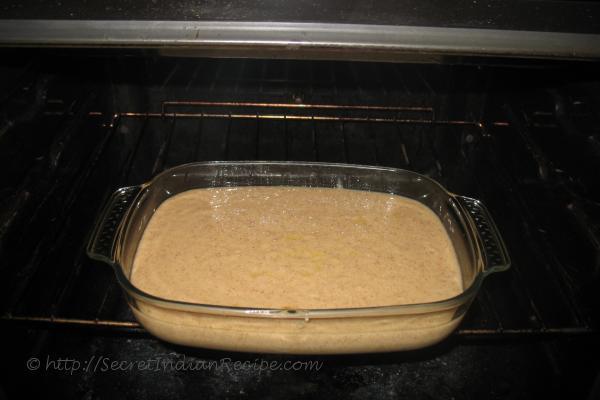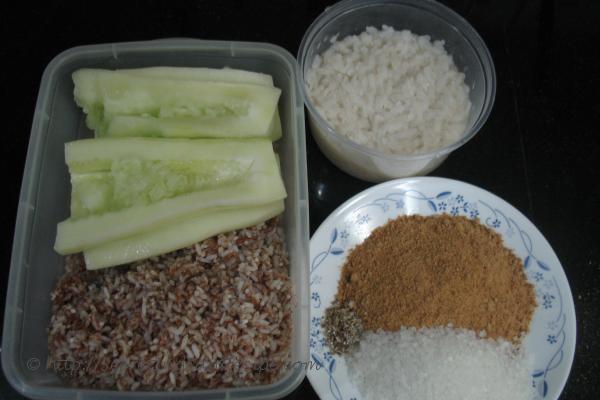 Ingredients:
1 very large Cucumber
1 cup Brown rice, soaked overnight
1 cup Beaten Rice, washed
1/2 cup Powdered Jaggery
1/4 cup Sugar
1/2 tsp Cardamon powder
Salt to taste.
1 tbsp Ghee
Directions:
Heat the oven to 180 degrees C.
Grease an oven safe dish with ghee and set aside.
Put all the ingredients in a mixer and grind till you have a fairly smooth paste. You will not need to add water as the cucumber has moisture in it. Let the batter sit for 10 Minutes.
Pour this batter in the oven safe baking dish and bake till the centre is firm about 20 minutes.
Let it cool and cut it into squares.
Enjoy!