#rhomesecret : Dahi Baingan Pudina ( Eggplant In Mint Flavoured Yoghurt Sauce)
This recipe was made at #RHomeSecrets Renaissance Mumbai...
This dish comprise of Eggplants in a smooth creamy yoghurt sauce with hint of mint leaves. Dahi Baingan is primarily an East Indian dish, originating from Orissa, which has found many renditions over the generations. Eggplants are called the King of vegetables owing to the fact that they are highly versatile produce and rich source of potassium and other nutrients. This dish is one version of the classic dish and has delighted many , even made converts of people who do not take to vegetarian dishes easily. Try it as an accompaniment with rice or roti on hot summer days- it is guaranteed to add charm to any Indian meal.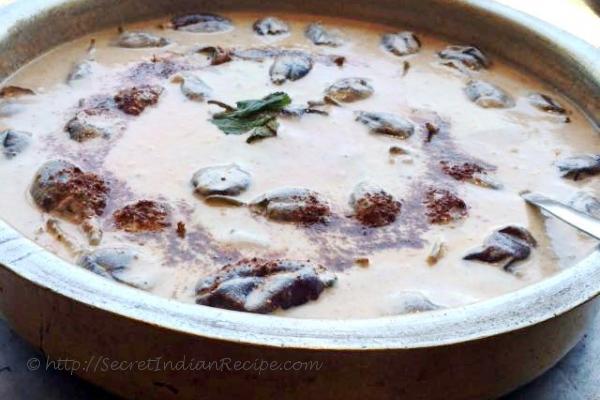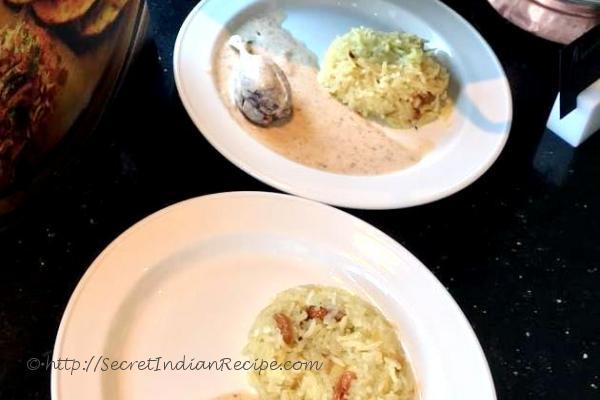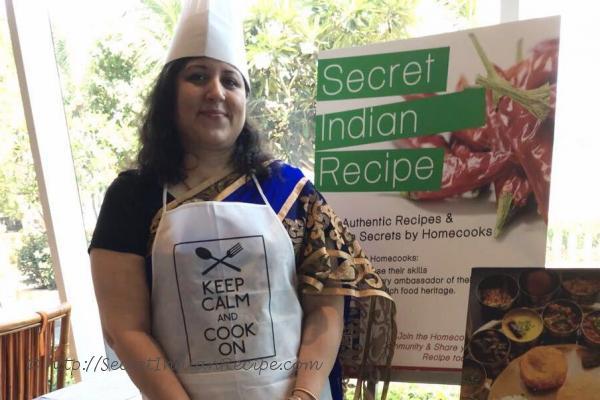 Ingredients:
4 small Eggplants / 1 Big Eggplant cut into thick 1/2 inch slices
A small bunch of Mint leaves & coriander leaves
Green chilli-1
1 and 1/2 cup Yogurt
Oil for frying
1/2 tsp Turmeric powder
1/2 tsp Red chilli powder
1/2 tsp Cumin and Coriander powder
A pinch of Asafoetida/ hing
1 Tbsp Grated coconut and Pomegranate seeds( optional)
3/4 cups Water
1teaspoon Panchforan
2-3 stems of Curry leaves
I small Onion
Salt to taste
Few dried Red chillies (for tadka)
Directions:
Cut the eggplants diagonally in the middle and marinate in a mixture of turmeric, chilli & salt for 10 minutes.In case you find the big ones. dice and slice into 1/2 inch slices. This dish give best results with fleshy eggplants with less seeds. Deep fry the eggplants and keep aside.
Grind the Mint, coriander leaves and green chilli to a paste.
Prepare the yoghurt mixture by whisking the yoghurt with bit of salt, sugar & water. Infuse the mint paste to the curd mix and stir to get a light green creamy mixture.
Put 1 tbsp oil in the pan and add the punchforan, hing and red chilliest once it's hot. Add the curry leaves and cut onion pieces and fry till they become soft with translucent golden colour. Add fresh grated coconut to it and stir for a minute on medium heat. Put the fried eggplants in the pan and season with salt. Cover and leave for 2-3 minutes.
Switch off the gas and pour in the yogurt mixture. Let it sit a bit so that all the elements get amalgamated on the residual heat. Serve on a glass dish, topped with Jeera Miri powder(optional), Pomegranate seeds & mint leaves on the top
Footnotes:
This is a delicacy which adds as a side dish to any Indian meal. The cooling effect of the mint & yoghurt makes it perfect for hot summer days. How to make Jeera Miri Powder- Dry roast 2 tbsp jeera on a pan with 4-5 red dries chillis for about five minutes on medium flame.take it off the flame and leave aside. Once cool, coarse grind with a dry mixer grinder. A pinch of this powder can be used in any raita or dal as it enhances the flavours by bundles.