Dahi Ke Kebab (pind Balluchi Style)
I first had Dahi Ke Kebabs at Pind Balluchi in Delhi and fell in love with this vegetarian delicacy instantaneously. For some reason, I never thought of trying it at home for so many months, but after coming across a recipe by Vah chef I thought why not give it a shot. This is my version of Dahi Kebabs, which taste very similar to what I had at Pind Balluchi in Delhi.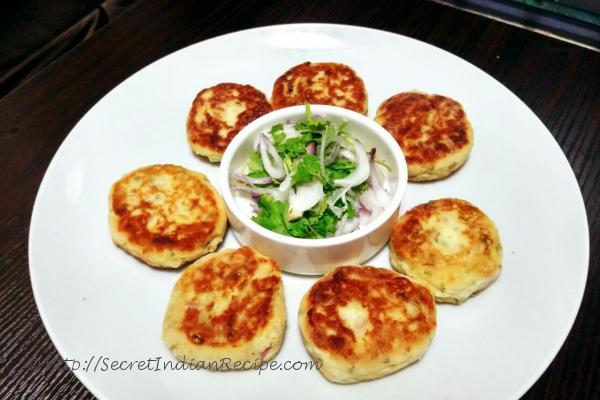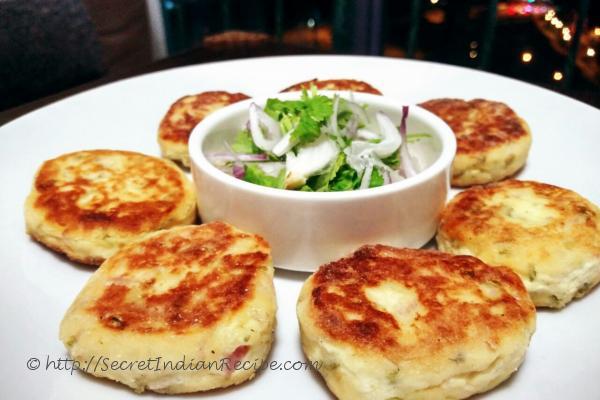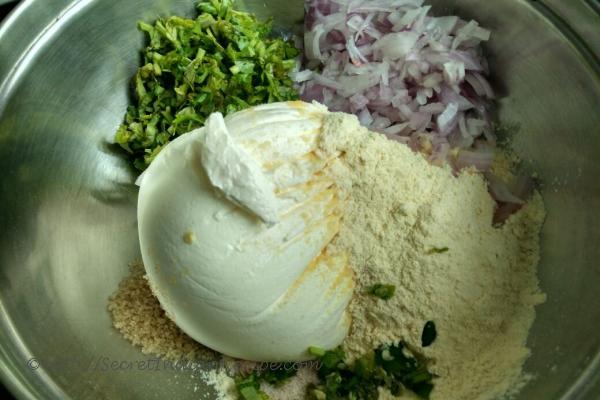 Ingredients:
Greek Yogurt : 2 cups (About 250 gms)
Roasted Besan or Sattu : 3 heaped tbsp
Sugar 1/2 tsp
Salt to taste
Finely chopped Onion: 1
Finely chopped coriander : 2 tbsp
Finely chopped green chilies: 2
Garam masala : 1/2 tsp
Rice flour for dusting
Directions:
Take the curd in a muslin cloth and hand it over a container for 8 to 10 hours in the fridge. If you can do it overnight.
The result after 8-10 hrs will be creamy hung curd. Use greek yogurt for these kebabs as it is more creamy in nature
No take the hung curd in a bowl, add chopped onions, chilies, coriander, garam masala, Saltu or rasted gram flour, salt and sugar. Knead all of these ingredients well
You mat want to grease your palm an fingers with oil as the mixture will tend to stick to your fingers.
Heat oil in a non stick pan. Take plain rice flour in flat dish for coating
Make small tikki shaped kebabs, dust them with the rice flour and place them in the hot oil to cook.
Leave them on one site for 1 min till it turn golden brown and crisp on one side
Flip and cook for about 30-40 seconds on the other side.
Remove on a plate and serve with green chutney and sliced onions on the side...