Dahi Mach
THIS RECIPE IS A BENGALI DISH ,IT IS SO TESTY AND EASY TO COOK ALSO...ITS IS LIKE FUSION TEST KHATTA ,MEETHA, TEEKHA.......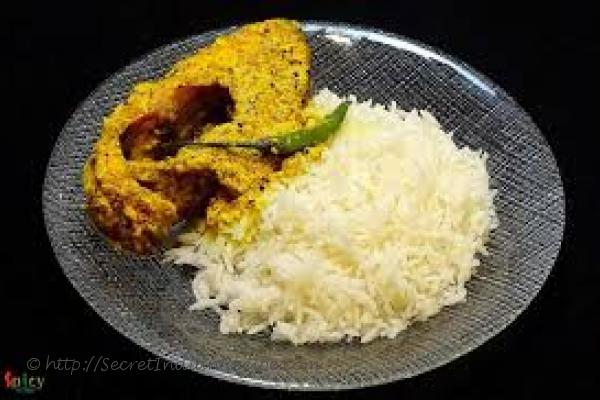 Ingredients:
5-6 medium large rohi fish/aar/bhetki, salt to taste ,2 teaspoon holud powder (turmeric powder), 2-3 medium sized onions, 1/2 teaspoon ginger and garlic paste ,4 tablespoons oil ,4 green chili
Directions:
Take the slices of fish and wash them thoroughly. Salt them and rub 1 teaspoon of turmeric powder. then add ginger garlic paste ,yogurt ,green chili 2 or as you need,Set aside for 10 minutes. Cut Onions into big slices and add it also.then mix all ingredients with fish and rest it for half an hour after 30 mnt in pan hit the 2 to 3 spoon mustard oil you can use another oil also . Add a little black mustard seeds , red dry chili 1 or 2 ,i tablespoon slice onion in the hot oil. . Stir it for 1 -2 minutes. then Add the fish with all ingredient which you rest for 30 minuite.add 1 cup of water , Add salt to taste, sugar and the remaining 2 chilies.and lat add some green coriander After it Keep cooking 5 -10munite still the fish gets cooked through. Adjust salt and sugar according to taste. Serve hot with rice.
Other Indian Recipes that you may Like !