Dahi Parwal (pointed Gourd With Curd)
A north Indian side dish.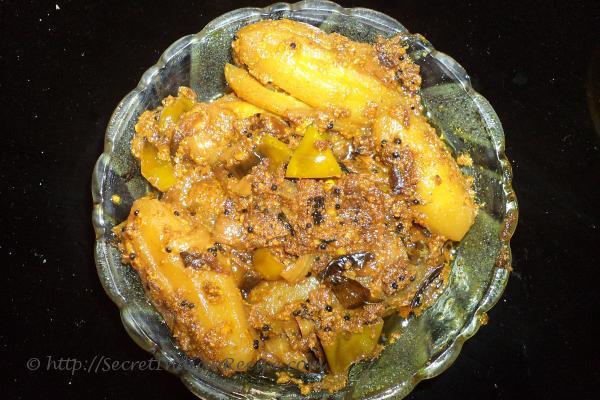 Ingredients:
Pointed gourd -250gm
Turmeric-1/2 tsp
Garam masala - 1 tsp
Chopped green chili - 5 pieces
Curd-100gm
Onion chopped - 100gm
Oil - 4 tablespoon
Salt to Taste
Directions:
Peel off the pointed gourd and make some cuts into it. Take a Pan and pour some oil into it and let it become hot . afterwards add some chopped onions into it and cook until it gets brown.
Add pointed gourd into it and fry for 2-3 second. Add green chili , turmeric powder, salt and 1/2 cup of water and put a lid on. Cook on low heat till the pointed gourd turns tender.
Now add the whisked curd and garam masala and mix well. Cover and cook for a mintue. Serve with Rice.