Dal Dhokla (steamed Lentil Cake)
Dhokla is a Gujarati dish, but this is a variation of a South Indian Idli recipe. This recipe was shared by Mrs Sudha, who is is one of my favorite aunts and the most adorable person I have ever known. She has been inspiring me for many years to try some lip smacking recipe variations from the south and this is one of it.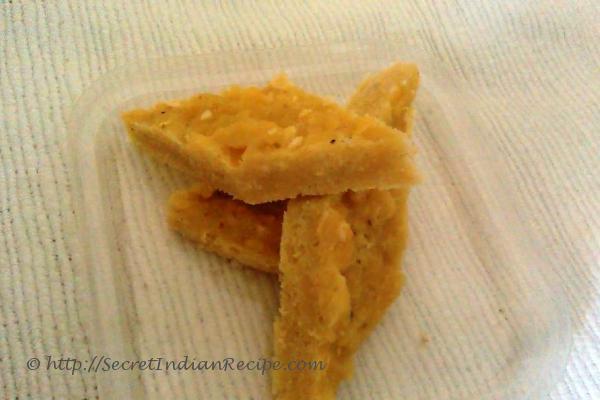 Preparation Time:
5 mins + 2 Hours of soaking
Ingredients:
3/4 Cup soaked Toor Dal (Soak for about 2 Hours)
2 Green Chilies
1/2 Tsp turmeric powder
1/2 Tbsp chopped Ginger
1 Clove chopped Garlic
Salt to taste (About 1 Tsp)
Oil for Tempering
1/2 tsp mustard seeds
Few curry leaves
1/2 Tsp baking soda
Directions:
In a bowl mixer/ blender blend Toor dal, ginger, garlic, chilies and salt to a coarse paste/ batter. Use little water and keep pouring in as and when required.
Batter consistency should be a little thicker than pancake batter. Add the baking soda and mix well
Pour this batter into a greased 6to7 inch diameter thali or baking tin
Steam for 15 minutes in a steamer or cooker
Check for doneness by inserting a thin knife into the dhokla (Cake), if it comes out clean the dhokla is done. If not, cook for a few minutes more
Once done, remove from heat and keep aside to cool. When cool, cut the dhoklas into diamond shaped pieces and turn the tin over a plate to remove. Your Dhoklas are ready
You may further temper them with Oil, Mustard seeds and curry leaves and sprinkle grated coriander on top.
I loved it just as it is, so did my friends :)
Footnotes:
For Tempering: Heat oil in a pan and add the mustard seeds. When the mustard seeds crackle, add the curry leaves and sauté on a medium flame for 20-30 seconds.