Dal Dhokli
Dal dhokli is a Gujarati recipe.RLentils tempered and served with savoury dumplings.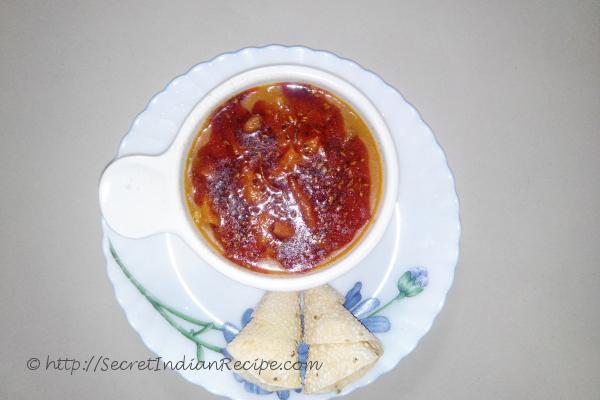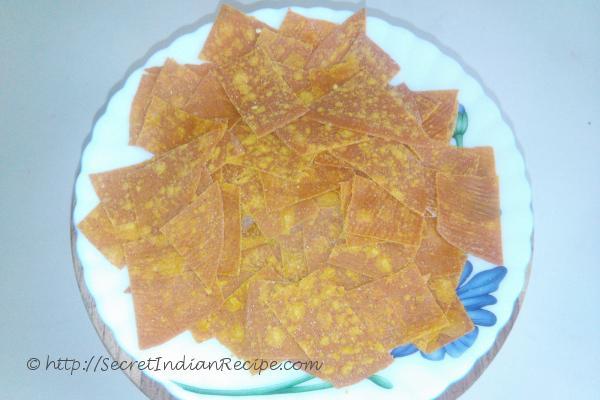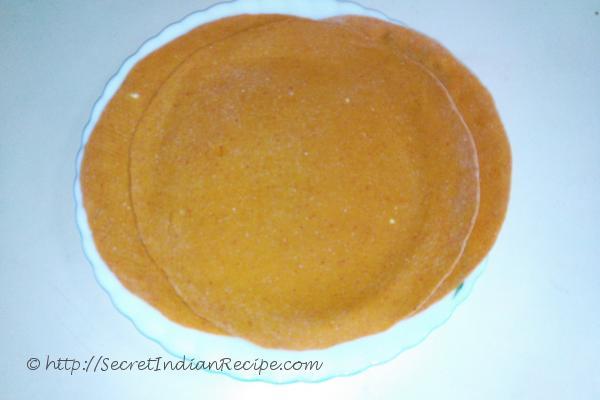 Ingredients:
Tur dal (Yellow lentil) -3/4 cup
Besan (Gramflour) -2 tbsp
Wheat flour (Atta) - 3/4 cup
Salt to taste
Turmeric powder -3/4 tsp
Red chilli powder -3/4 tsp
Hing -1/4 tsp
Oil -2 tbsp
Peanuts - 2 tbsp
Cashewnuts -2 tbsp
Jaggery -3 tbsp
Tamarind paste -1 tbsp
Ghee 1 tbsp
Mustard seeds -1/2 tsp
Cumin seeds - 3/4 tsp
Whole Red chillies -2
Curry leaves -6-8
Fresh Corriander leaves -2 tbsp
lemon juice -1 tsp
Finely chopped Onions -1 small
Directions:
Boil dal with 1/4 tsp turmeric powder and salt in a pressure cooker till completely cooked. Whisk till smooth.
Take atta in a bowl, add besan, salt, turmeric powder, red chilli powder, hing, oil and mix.Add sufficient water and knead in to a stiff dough.
Take small portions and make small balls out of the dough. Apply a little oil and roll out each ball as thin as possible. Cut into thin strips.
Transfer the boiled dal into a deep pan and heat. Add salt, turmeric powder, peanuts, cashew nuts, jaggery, tamarind and red chilli powder to the dal and stir well. Add the dough strips and let it cook on a medium heat.
Do not stir too much or the dough strips may break.
Heat ghee in a pan and add mustard seeds, cumin seeds, broken red chillis, curry leaves, hing, red chilli powder and add it to the dal. Let it simmer for five minutes. Garnish with coriander leaves and onions and serve hot. While serving put ghee and lemon juice on it.
Footnotes:
Dal dhokli can be served with papad