Dal Makhani
A rich punjabi traditional dal recipe.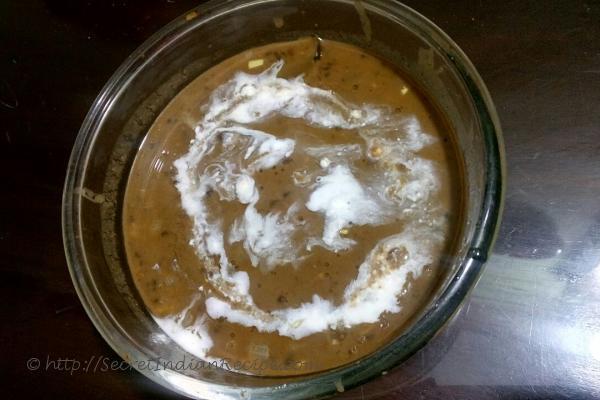 Ingredients:
Akkhi Urad dal (Whole black lentil)) - 250 gms
Ginger garlic paste - 3 tbspn
Onion - 1 chopped
Tomatoes - 1 big grated
Milk - 1 cup
Cream - 1/2 cup
Garlic - chopped
Green chillies - slit 2
Red Chilli powder - 1 tbspn
Salt to taste
Coriander powder - 1 tbspn
Turmeric powder - 1/2 tbspn
Ghee - 2 tbspn
Coriander chopped for garnishing.
Directions:
In a cooker add the washed dal with ginger garlic paste and turmeric powder(haldi) and salt, give whistles. 3 whistles on full flame and 3 on slow flame.
Open the cooker and cook the dal evenly,if water is less add little more, add the milk and cream in it , taste the salt , if less add it accordingly, cook it on slow flame stirring in between, leave it on slow flame for around 15 mins till it thickens, and is cooked thoroughly.
In a tadka pan take ghee, heat it and add the chopped garlic and let it turn brown , then add the slit green chillies and onions chopped , let it turn golden brown, then add grated tomatoes, cook on slow flame and add little salt so that it cooks fast. Then add red chilli powder, coriander powder mix well. Pour over the dal, garnish with coriander leaves. Serve with Lacha Parantha.
Footnotes:
More the milk or cream , more tastier it turns out to be.