Dal Meethi (lentil With Fresh Fenugreek Leaves)
A very healthy Dal recipe, which I learnt from my friend from Jaipur. Fenugreek leaves are high in Iron and calcium content and if given to kids specially to girl child, the probability of Anemia can be minimized. Fenugreek leaves are also known to be beneficial to control diabetes and hence a very healthy option for people who suffer from this lifetime disease. Taste wise, it is awesome and goes well with steamed rice and even chappati. A simple stir fry of mixed veggies can make a wholesome meal for you. For best result, serve it hot.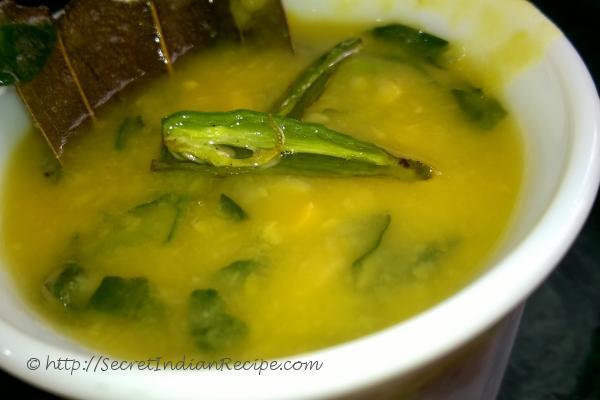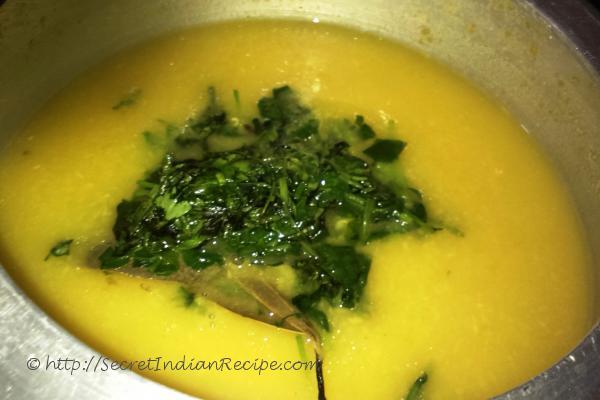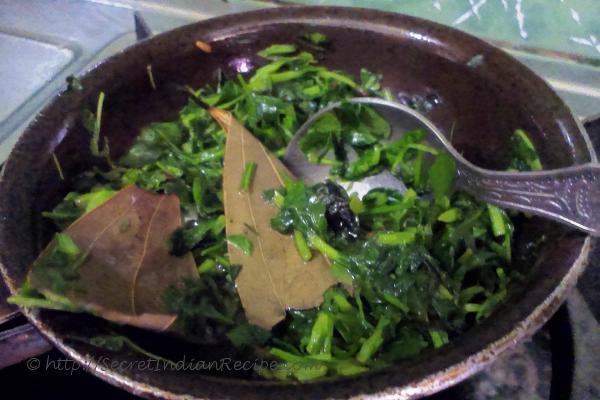 Ingredients:
Arhar dal (Yellow lentil) – 40 grams
Moong Dal (Green lentil) – 50 grams
Channa dal (Split Bengal gram ) – 25 grams
Fresh Fenugreek leaves – 1 bunch
Ghee – 2 tablespoon
Bay leaf – 1
Cumin seeds –1/4 tablespoon
Asafoetida – a pinch
Green chilies – 2-3 sliced.
Turmeric powder – ¼ tablespoon
Salt – to taste
Oil – ½ tablespoon
Tomatoes / lemon juice – 1 small sized chopped / 1 tablespoon (optional)
Directions:
Separate the fenugreek leaves from stem and then wash them thoroughly. Keep them in salted water for 10-15 mintues. This will reduce the bitterness a bit. After 15 mintues, drain the excess water and wash them again with fresh water. Keep aside.
Next, wash and pressure cook all the three lentils with turmeric powder, salt to taste and oil for 2-3 whistles. Check if the dal is cooked but not mushy. Remember, all the three dals have different cooking time so you will find while the moong dal is cooked properly channa dal will be cooked but remain whole.
Now heat ghee in a pan and first add asafetida, bay leaf and cumin seeds. Let them splutter and then add the washed meethi leaves and green chilies. If you want to add tomatoes, add it now. Saute the meethi leaves for few seconds and then pour this tempering over the cooked dal. Mix well and serve hot.
If you want to add lemon juice, add it just before serving.