Dal Methyachi Usal
This recipe is Healthy & Tasty. Dal Methyachi Usal cooked in most of Maharashtrian Brahmin Familiy.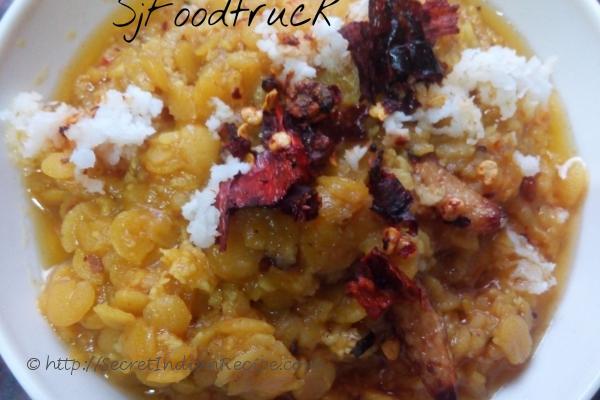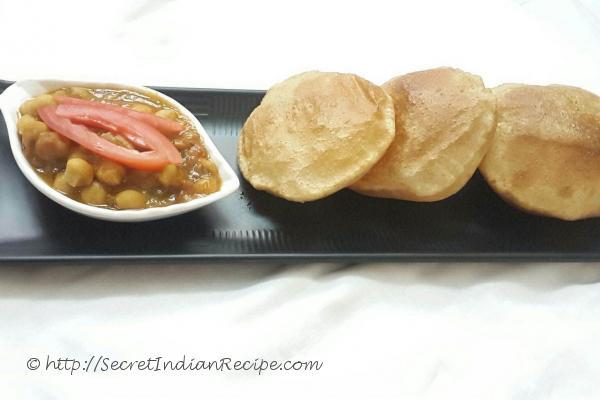 Preparation Time:
5-6 hours for soaking process
Ingredients:
2 bowls Arhar Dal /TowarDal / Turichi Dal ( Pigeon Pea)
2 tbsp Fenugreek seeds / Methi Dana
2 tbsp raw Rice
1 tsp Turmeric powder
1 tsp Asafoetida / Hing
2 tbsp Jaggery
1/2 bowl grated Coconut
4-5 Red dry Chillies
2 Kokam
Salt to taste
Oil as required
5-6 Garlic Cloves
Directions:
Soak Dal, Fenugreek & Rice overnight. Soak it separately.
Next day heat pan with 2 tsp of oil & fry the red chillies & keep aside. Crush the chillies after 5 mnts.
In the same pan pour Dal, Fenugreek and Rice along with the soaked water. Add more 3 bowls of water. Add turmeric powder, asafoetida & mix well and let the dal cook. It will take 15 mnts. Make sure the dal should be whole and not very crushed.
Add grated coconut, jaggary, crushed red chillies, salt & mix well. Put kokam and switch off the gas & keep lid on the pan.
To enhance the flavor; take another kadhai with 2 tbs oil. Put the Garlic cloves and saute until turn brown. Pour this on the Dal.
Garnish with some crushed Red Chillies & grated Coconut.
DAL METHYACHI USAL is ready to eat.