Dal Pakode
It is not completely done if you visit south and there if you not have ever had this dal pakode..!! It simply tastes amazing.Even if someone is does not love eating dal.I am sure that after this they'll definetly not refuse to eat dal. This is a road side dish that I had when I was in Secunderabad..Hope you all like it too...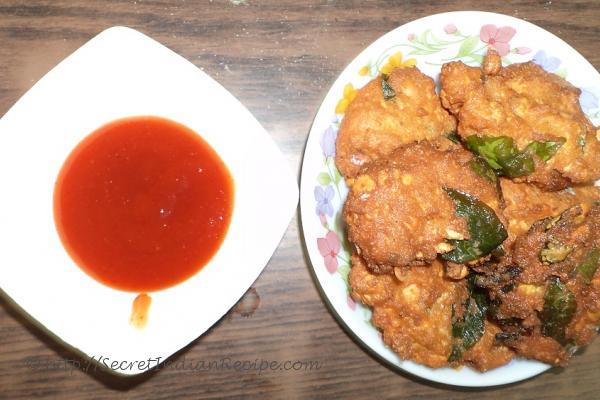 Ingredients:
Dal (boiled) 600gm
Onions (chopped) 2 cups
Green Chillies(chopped) ( as per your requirement)
Ginger-Garlic (crushed) 10 tsp
Salt
Oil 250 ml
Kaddi patta
Directions:
First of all boil the dal.
Make a paste of the boiled dal leaving a bowl of ungrinded dal
In a big bowl add paste of boiled dal, boiled dal,kaddi patta, ginger-garlic paste,chopped onions and chillies and salt .
Add water accordingly and make small balls of it.
Take a kadhai and pour oil. wait until it gains high temperatre on a high flame.
Add the balls and fry until it turns brown in colour.
Serve hot with pudina chatni..