Dal Tikki (deep Fried Lentil Snack)
Dal tikki is everyone's favorite in my house; it was one of the best dishes my grandma made. The tikkis are a bit spicy, with a hard covering and softer inside. Try them, I'm sure you'll love it.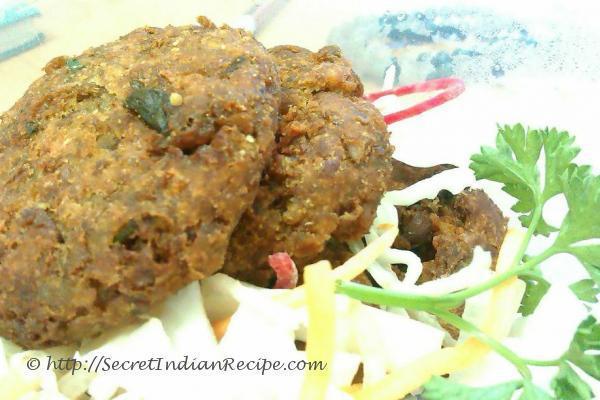 Ingredients:
1 Cup Urad Dal
1 Cup Yellow Moong Dal
1 small finely chopped onion
1 tbsp Grated Ginger
1 tsp finely chopped green chilies
10 to 12 kadipatta leaves (curry leaves)
Salt to taste
1/2 tsp red chili powder
A pinch of asafetida (hing)
Oil for deep frying
2 tbsp chopped coriander
Directions:
Soak both the dals for 2 hours, when soft drain and blend into a thick mixture using little water (dals can be left a little coarse for the texture)
Now add ginger, chilies, red chili powder, kadipatta, hing and give it a quick blend
Remove the mixture in a bowl and add salt, onions and coriander. Form small tikkis of this mixture and deep fry till a little darker brown and crisp from all the sides.
Serve hot with sweet and spicy chutney or tomato ketchup