Darwad Peda #valentinesweet
Darwad peda is one of the most time consuming dessert in Indian cuisine. Here is simpler way to prepare this lovely dessert with a pinch of love.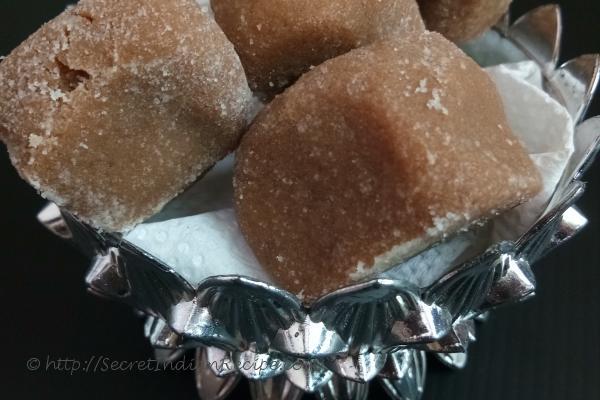 Ingredients:
2 cups of grated Mawa
Three tbsp Milk powder
Ten tbsp of Sugar
Half cup of Milk
Two tsp Ghee
Directions:
Set a deep thick bottomed pan on low heat. Add the mawa and milk powder :don't stop stirring constantly. .
As the mixture starts changing colour to light brown then darker add one tsp ghee. If the mixture begins to appear dry at any stage, add a tsp of milk at a time. Don't stop stirring.
Once you spread it out in the pan with a ladle, you will see a crumbly texture and dark brown colour add three tbsp. sugar. Take off the flame and cool.
Then transfer to a mixer/grinder/food processor and powder the mixture to turn into a pasty. Check the sugar and add as desired. Keep aside two tbsp.of sugar for rolling.
Put the mixture back on the pan and on low heat. Keep stirring till it comes together and holds well. Turn off the heat.
Pinch off small portions as it is warm and make small squarish balls . Roll the pedas in sugar and serve
Other Indian Recipes that you may Like !