Dhania Jeera Dry Masala (cumin And Coriander Powder)
In Northern India the main dry masala used is Cumin and Coriander Powder. It is a very simple masala mix and you can prepare it and store it to save you time. This masala is slightly roasted in the process so it does not require much cooking. You can simply sprinkle it on your Aloo sabzi or add it along with Tomato Onion paste a or Ginger and Garlic paste or a mix of both to make any curry.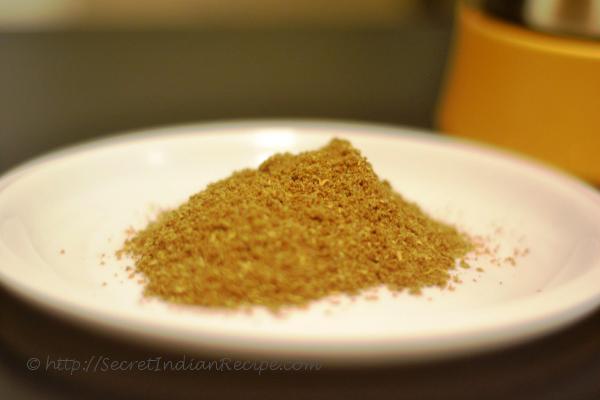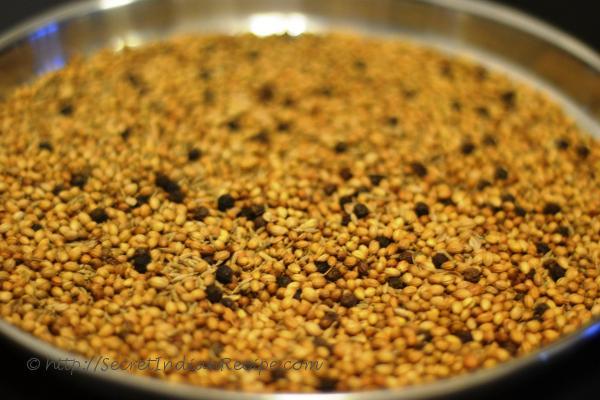 Ingredients:
250 Grams Coriander seeds
150 Grams Cumin seeds
50 Grams Black pepper
Directions:
Take a wide bowl and fill it half with water. Take a sieve and pour the coriander seeds in it. Now dip the sieve containing coriander seeds in the bowl of water in a way that the seeds do not flow out of the sieve. You will soon find the water becoming muddy and at the bottom of the bowl you may find small dust particles. Wash the coriander seeds in this way twice......You can avoid this step if you are using Organic Seeds from good brands.
Wash the Cumin seeds separately in the same way.
Now spread both coriander and cumin seeds on a plain cotton cloth under the sun for a day to dry.
After the seeds have been dried properly roast them along with black peppers over the lowest possible flame for 10-12 mintues. This will ensure that there won't be any moisture left which can spoil your masala.
Now grind the seeds in batches into a fine powder.
Keep in air tight containers and use when ever required. This masala can be stored upto 3 months.