Dhaniya Fish (fish Cooked In Coriander Based Gravy)
Before I share the secret of cooking my ' Dhaniya Fish', let me tell you an interesting story behind it. I was only 12 years old when I actually prepared this recipe. My Parents were out of town to attend my cousins' marriage and me and my elder brother stayed back with our grandmother. One day my grandmother was not well and she asked me to help her in cooking fish. I agreed, actually I have always been interested in cooking..I lied to her that I have accompanied my mother in cooking fish curry before and that she can take rest while I will cook the curry. I did not want to loose this opportunity of being the ' Kitchen Boss'. At that age I only knew the basic way of preparing aloo gobhi (Potato and cauliflower curry) and believed that all the curries are prepared in the same way. I prepared the fish curry, in the way mother used to cook aloo gobhi. When grandmother and brother tried the fish cry, they could not stop praising me……After my parents came back, I prepared the recipe for them and since then it actually became a regular recipe at home….Today, I am sharing this with you all.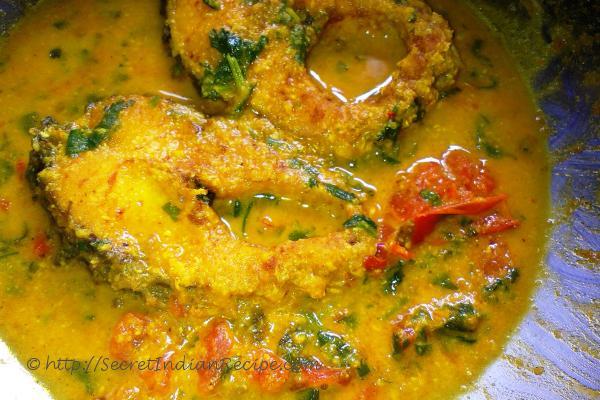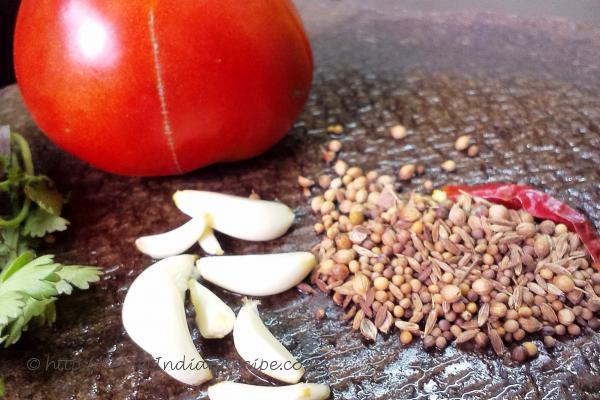 Ingredients:
Rui maach (Rohu fish) – 500 grams
Turmeric powder – 1 tablespoon
Red chilli powder – 1 tablespoon
Cumin powder – 1/2 tablespoon
Coriander powder – 1 tablespoon
Garlic paste – ½ tablespoon
Tomato – 1 piece (Chopped)
Green coriander leaves – 1 bunch.
Salt – As per your taste (To marinate the fish and then in curry)
Mustard oil – 6-7 tablespoon
Directions:
Wash the fish pieces thoroughly and then marinate with turmeric powder and required quantity of salt for 30 mintues.
Heat oil in a pan and put the marinated fish pieces in batches. Fry over medium heat till the fish pieces start acquiring a light golden color. Take them out and keep aside.
In the remaining oil add the masala – garlic paste, turmeric powder, red chilli powder, cumin powder and coriander powder. Pour two to three tablespoon of water and mix. Fry the masala over low heat for 2 mintues.
Now add the chopped tomatoes and continue cooking. When the masala starts releasing the oil from sides, add two cups of water.
Bring the gravy to boil and then slowly add the fried fish pieces along with required salt. Remember we put some salt while marinating the fish. Cook for about 10 mintues.
Finally put chopped coriander leaves and mix well. Dhaniya fish is ready, Serve it with steamed rice.
Other Indian Recipes that you may Like !