Dhaniya Ka Churan (coriander Powder Churan)
Dhaniya ka churan is the main 'Prasad' or blessing of Bhagvan Krishna (Lord Krishna) which is offered to the Lord on 'Janmashtami (Birthday of Lord Krishna). Without dhaniya ka churan, the festival is incomplete.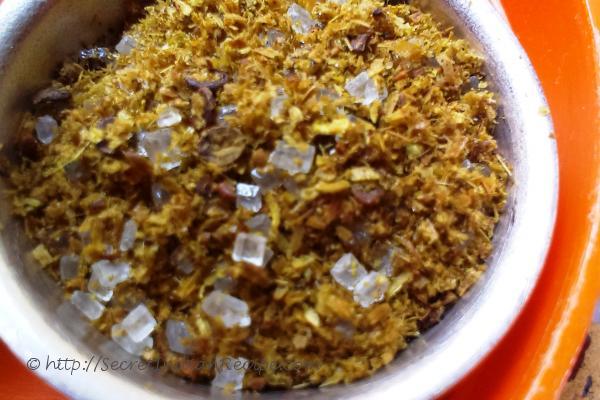 Ingredients:
Dhaniya powder (coriander powder) 100 grams
Sugar 50 grams
Ghee 1 tablespoon
Panch Mewa (cashew, almond, raisins, dry coconut and dry dates) 4 tablespoon ( chopped)
Directions:
Heat ghee in a pan and add the dhaniya powder. Fry the dhaniya powder on low flame for 3-4 mintues or till the spice start releasing its aroma.
Take it out and pour it on a bowl.
Add sugar and Panch mewa and mix all together. Dhaniya ka churan is ready.