Dhaniya Ki Chutney (green Coriander Chutney)
Indians like variety in their meal.Chutneys not only offer variety in taste but are also easy and less time consuming. Chutney is like the Indian salsa, a great accompaniment with almost every snack and meal. Indian snacks like Samosas and pakoras are incomplete without chutney. Fresh coriander chutney is the easiest to make and it goes well with almost every snack and meal. The ingredients used are also very common and easily available in your kitchen. For best result use a manual grinder to grind this chutney, make it just in time and prepare in quantity which can be consumed immediately.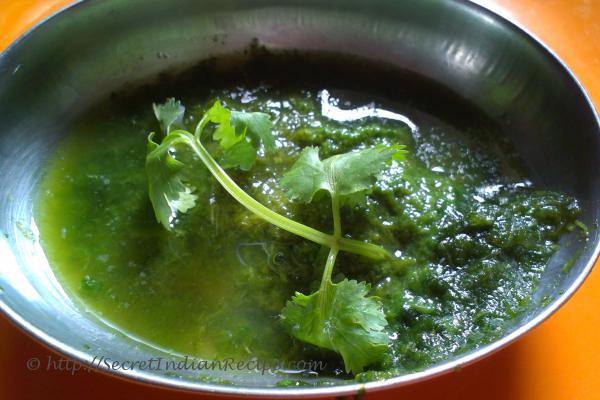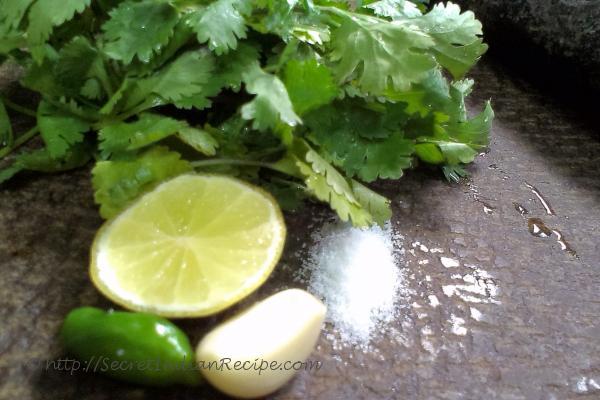 Ingredients:
Dhaniya Patti ( green coriander leaves) 25 grams ( 1 ounce)
Galic cloves 5-6 cloves
Green chilli 1 piece
Lemon juice 2 tablespoon
Salt ¼ tablespoon
Directions:
Wash the dhaniya patti and drain the excess water.
Then on Indian stone grinder grind the dhaniyapatti, garlic, green chilli and salt all together.
Alternatively one can use automated mixer grinder. However as the quantity is very small it is advisable to use the stone grinder.
Once the chutney is grounded add lime juice and serve it.
Footnotes:
It is important to mention here that dhaniya ki chutney taste best when grounded fresh as it loses its taste and smell after 5-6 hours. One can though refrigerate it in airtight container for a day.