Dhood Dulaari ( Milk Dessert With Jelly And Cottage Cheese Balls)
This is a very easy dish and made especially in baraili during Ramadaan .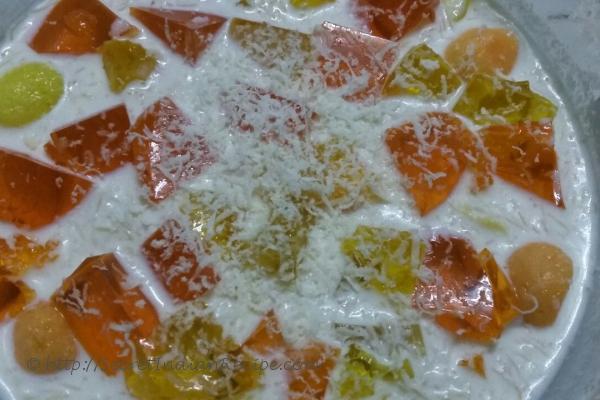 Ingredients:
1 litre Milk
Vermicilli - 1 packet
150 gms Sugar
2 packets of Jelly any flavour
12 pieces of Cham Cham(Sugar dipped cottage cheese balls from sweet shop)
Kewra water 2 table spoon
Khoya (Condense mIlk) 100gms
Directions:
Boil the milk.
Now once it is boiling add the khoya and keep stirring.
Put the vermicelli by stirring continuously.
Add sugar and kewra water .
Keep boiling till the milk mixture thickens.
Once done and the milk has thickened add the cham cham and empty the contents in the bowl and refrigerate it.
Make the jelly as per the instructions on the packet and set it .
Once set cut the jelly in square shapes and decorate it over the milk and serve chilled :)