Dhosa Appam
My innovative dish...easy way to eat Dhosa.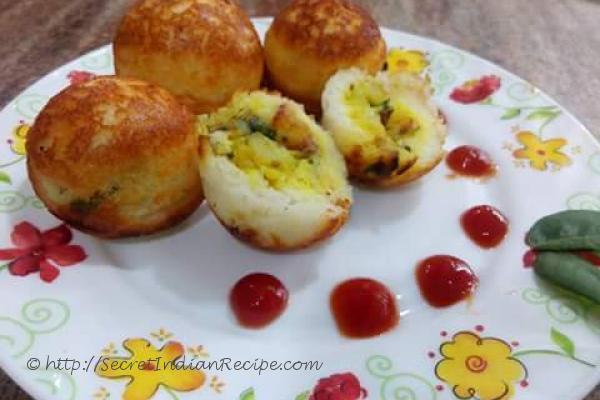 Ingredients:
2 cups Dhosa or idli better, 1 cup onion-potato subji, oil.
Directions:
Take Appam patra and put on flame. Add little oil in it..pour spoonful of better then put 1 spoon subji..again pour better and then cook both side. approximately 10 mins. Serve hot with coconut chutney or tomato ketchup.