#diwalirecipecontest Switch's Chicken Tikka Masala
#DiwaliRecipeContest As a foodie, the first thing my friends and co-workers told me when I got an assignment to England was "the food there is so bland." While I have to admit there is a significant lack of salt in their dishes, one thing they do well here is Indian food. Not only that, there were over 20 places that delivered to my house...and all with the use of ONE SINGLE APP! I now have enough tupperware dishes (yes, they deliver in tupperware dishes that are microwaveable and durable) to meal prep for weeks if I wanted to.
Unfortunately, all of that delivery can really break the bank. I was visiting my husband this summer in Vegas, and we couldn't decide what to eat for dinner. We started naming different types of cuisine, and Indian was mentioned. I wouldn't dare going out/ordering take-out knowing I could get really good Indian back "home" in England. I told him I could just make naan and could use a cast iron pan. He jumped off the couch and challenged me saying I couldn't make naan in a cast iron pan. CHALLENGE ACCEPTED! I told him we would be having Tikka Masala and Garlic Naan for dinner. We did...and he claims, to this day, it is THE best thing I have ever made.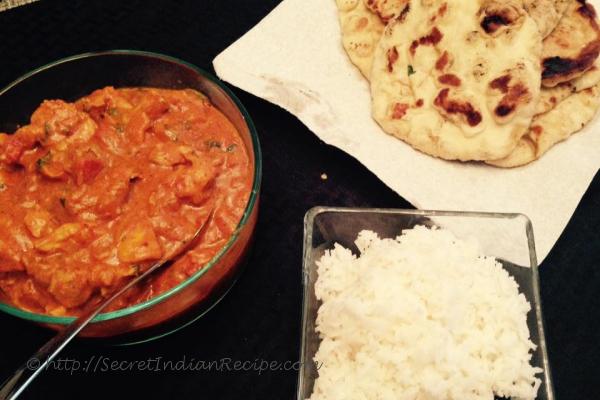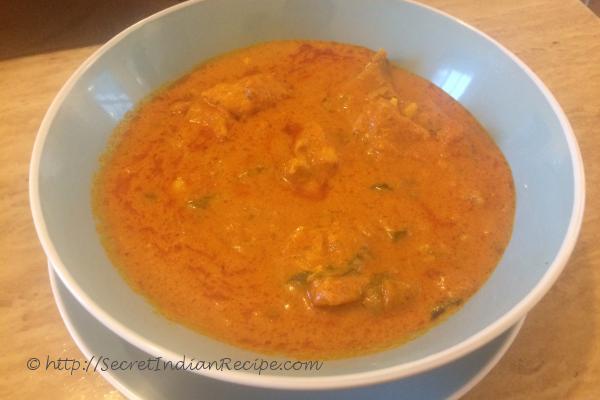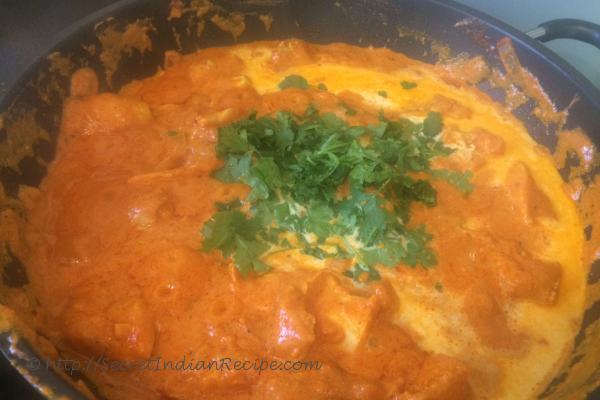 Ingredients:
3 lbs Chicken Thighs
1 cup plain Greek Yogurt
1 medium Yellow onion
3 cloves of Garlic
2 Tbsp fresh Ginger, chopped
1 6oz can Tomato paste
1 14.5oz can diced Tomatoes
½ cup Milk
2 Tbsp Vegetable Oil
¼ cup fresh Cilantro
2 TBsp Garam Masala
2 TBsp Ground Coriander
1 TBsp Turmeric
1 TBsp Cumin
1 TBsp Crushed red pepper
Salt (a few teaspoons)
Pepper (a few teaspoons)
Directions:
Marinate chicken in yogurt, 1TBsp Garam masala, 1Tbsp coriander, 1tsp salt, and 1tsp pepper in a bowl for at least 1 hour.
In a saucepan, sauté onion, garlic, and ginger until onions are translucent.
Add tomato paste and tomatoes and simmer on medium heat for 5-10 mins.
Add in chicken mixture. Increase the heat to medium high.
Add 1 TBsp Garam masala, 1 TBsp coriander, 1 TBsp turmeric, 1TBsp cumin, 1TBsp crushed red pepper, salt and pepper to taste.
Cook for about 20-25 mins.
Add milk and cilantro and reduce heat to low. Simmer for another 20 mins. The longer it cooks on a low heat, the better the flavor.
Footnotes:
**SWITCHTIP** Go to a store that allows you to get a small bags of spices (world market, sprouts, etc). While those stores tend to be more expensive for groceries, it is cheaper to get small amounts of spices you don't think you will use often