Do Pyaza Parwal (spicy Pointed Gourd)
An Spicy and Delicious Punjabi Dish.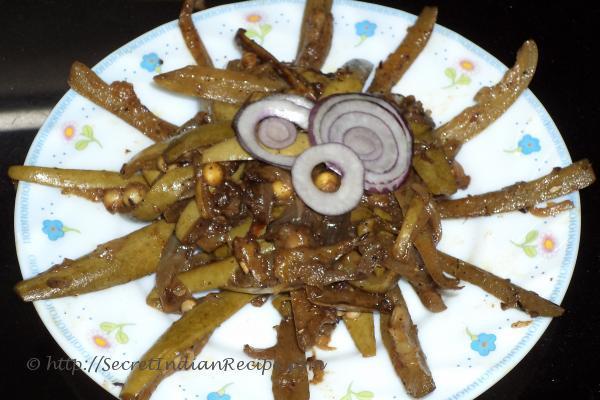 Ingredients:
Pointed Gourd-500gm
Onion-250gm
Salt to taste
Chilli Powder- 1/2 tablespoon
Cumin Seed-1/2 tablespoon
Garam Masala -1/2 tablespoon
Cardamom- 4 pieces
Cinnamon-1 piece
Clove- 4 pieces
Bay leaf- 2-3 leaves
Garlic paste - 1/2 tablespoon
Oil- 3-4 Teaspoon
Directions:
Wash the pointed gourds. Slice it nicely. cut onions into slices.
Pour some oil into a Pan.Add bay leaves and cumin seeds. wait till it gets brown.
Add the garlic paste into it and cook it for few minutes until the paste becomes light golden.
Add Sliced Onions and wait until it also gets light brown. Add Salt And Red Chilli powder and stir it and cook for 2 mins.
Add Pointed gourd and cover the pan for 20 mins at low flame. Flip the mixture time to time so that it don't get burn.
After the gourd softens add the crushed cardamom,cinnamon and clove then add Garam masala and stir.YOur dish is ready to be served.