Doce Bhaji (goan Lapsi/bulgar Wheat)
Every culture in India has a different food that is especially made for young mothers after birth. Doce Bhaji is one such Goan variety. Made with coconut milk, it is really a wholesome delight, touted by grand mums everywhere as a miracle food to increase milk production. Well, I don't know about that, but I am really partial to this dish for my evening snack. In a word, it is Yummy! Though my little miss hasn't taken a shine to it yet, I`m sure in a year she will love it just as much as me. Just remember a word of caution, while roasting the bulgar wheat be very careful not to brown it too much. That lends a burnt taste to the entire dish that you really should avoid. I remember someone getting about a kilo of this to my place after I delivered little miss and it tasted horrid. Not to hurt her feelings I insisted it had a 'smoky' flavour, but really, I would not eat that again.
Do give this a try, it is quite easy to make and a nice hot snack for tea time :)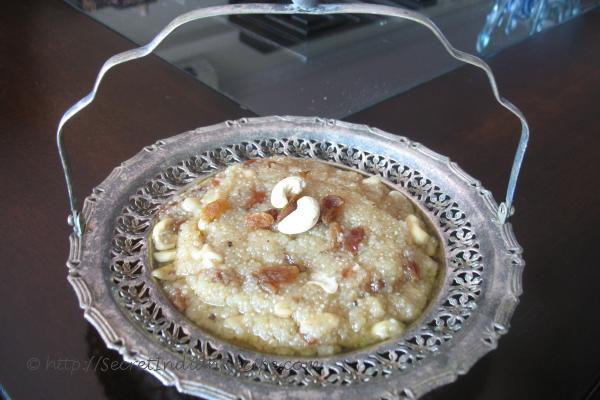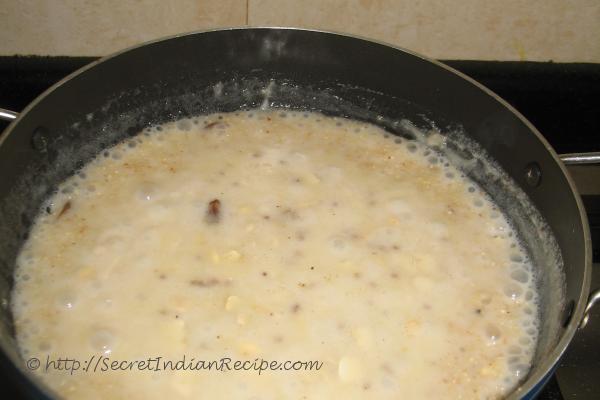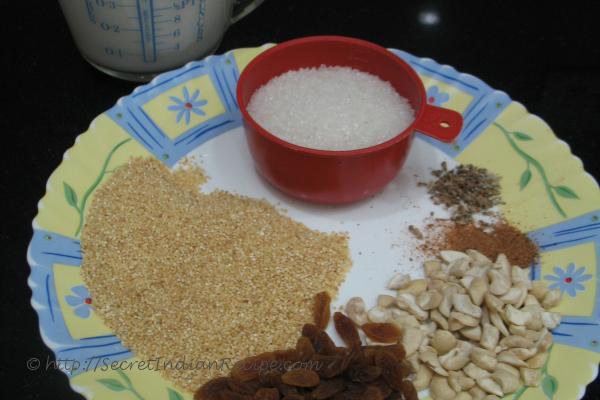 Ingredients:
• 1/2cup Bulgar Wheat, lapsi medium
• 2 cups Coconut Milk
• 1 tbsps Ghee
• ½ cup Sugar
• ½ tsp Nutmeg powder
• ½ tsp Cardamom powder
• ¼ cup Cashew halves and ¼ cup Raisins
• Salt to taste
Directions:
Dry roast the bulgar over a low flame, stirring constantly till it changes colour. Be alert as if you leave it for too long it will burn.
Meanwhile grind the grated coconut and prepare the coconut milk. Or, If you are like me use the tinned variety.
Now take the bulgar and coconut milk in a vessel on a medium flame, stirring constantly.
Once the doce bhaji gets half cooked, add the sugar,nuts and raisins and cook again.
Finally add the salt, nutmeg powder,cardamom powder and ghee.
Keep stirring till it absorbs all the moisture. It is best eaten at the consistency you prefer. I prefer it dry.
Remove it from the flame and transfer it to individual serving dishes or a platter of your choice.
Enjoy!