Dodake Bhat (ridge Gourd Rice)
This is very simple and tasty dish. Its easy to make. Here are the steps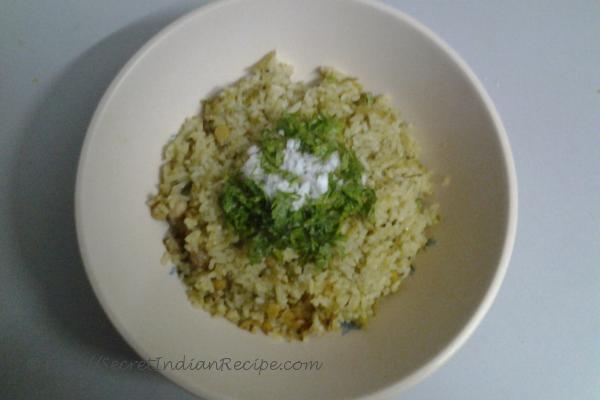 Ingredients:
Rice 1 cup
Ridge gourd or Dodake 2 to 3
Green chillies 5 to 6
Ginger 1/4 inch
Coriander power 2 teaspoon
Cumin powder 1 teaspoon
Buttermilk 1 cup
Chana dal (Split Bengal gram) soaked 1/4 cup
Peanuts optional
Tempering - Oil, Mustard seeds, Cumin seeds, Hing etc
Directions:
Remove the hard peel from the ridge gourd and grate finely.
Wash rice and keep aside.
Crush the chillies and ginger.
In heavy bottom pan add oil and make the normal tempering using mustard seeds, cumin and hing. Then add grated ridge gourd and saute for 2 to 3 mins,
Add rice and saute then add coriander and cumin powder and cover for 2 mins
Add chana dal and peanuts, butter milk and water, salt as per test.
Keep on gas for 10 mins if required add butter milk. This rice will get lovely green colour and a different taste. Add fresh coconut and coriander when serving.