Drumstick Soup
I am soup lover, so try and create soup from various different ingredients. So thought of creating a drumstick soup and hearty soup best for winter and rainy season.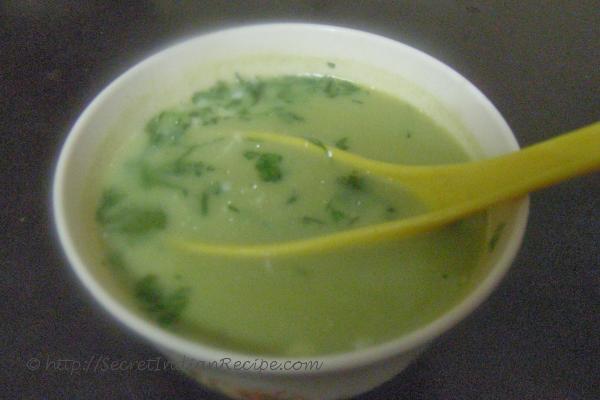 Ingredients:
3 - 4 Drumsticks
1 Onion
3 tsp oil
2 Green Chillies
Few Coriander
Salt and Pepper to taste
Directions:
Boil drumsticks and remove the pulp of the drumsticks and keep it aside.
Heat oil in a pan and fry chopped onion.
When the onion turns translucent add the chopped chillies and drumsticks pulp.
Cook till the liquid evaporates.
Let this mixture cool.
Grind the onion-drumstick mixture, coriander, chillies and drumstick stalks into smooth paste.
Sieve this paste and add water in which the drumsticks were boiled.
Adjust the consistency as per your requirement.
Add salt and pepper to taste.
Bring this to a boil.
Garnish with cream, finely chopped coriander and serve piping hot.